Personal watercraft have been gaining immense popularity, with a consistent increase in purchases over the past five years. If you're considering buying a PWC and speed is a top priority for you (just as it is for me), it's essential to know which jet skis are the fastest straight from the factory.
The Top Three Speed Demons
The absolute speedsters in stock form are the Sea-Doo RXP-X, the Yamaha GP 1800R SVHO, and the Kawasaki 310 R. These models deliver the ultimate performance and speed right out of the box. While their top speeds are officially listed at 67 mph, they can actually reach up to 71 mph. Incredibly, they can accelerate from 0 to 60 mph in under 3 seconds, providing a face-ripping experience.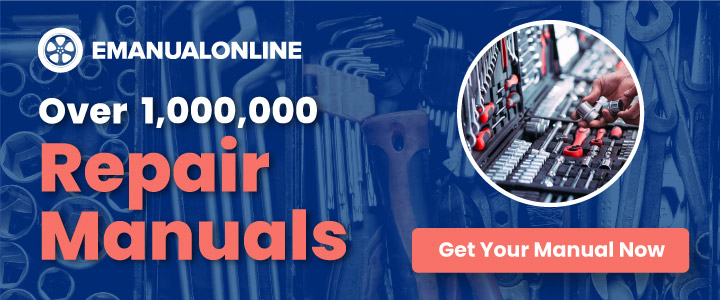 Pushing the Limits
Although the US market restricts manufacturers to a top speed of 67 mph, this limit is based on tests conducted with a specific amount of fuel. In reality, by reducing weight to its lowest level in ideal conditions and accounting for slight variances in engine tolerances, these three jet skis can exceed 70 mph in stock form.
Do Speed and Fun Go Hand in Hand?
For many riders, the thrill of zipping across the water isn't solely dependent on top speed. Some models, like the 60 hp Sea-Doo Spark, are renowned for delivering an incredibly fun experience despite not reaching breakneck velocities. In fact, many riders assert that the Sea-Doo Spark is one of the most enjoyable watercraft ever built. I even have a close friend who spends so much time on his Spark Trixx models that he decided to sell his GTX 300 Limited.
Buying a jet ski is a significant financial commitment, and if you won't be competing in races or PWC sports, but still crave the exhilaration of speed, the top three fastest jet skis are definitely worth considering.
Adding a Dash of Speed with Aftermarket Modifications
If the stock speeds aren't quite enough to satisfy your need for velocity, these three models can be easily modified to reach speeds of 75-80 mph with minimal additional investment. Furthermore, all three PWC brands are renowned for their durability and long engine life. PWC technology has advanced significantly over the past decade. For instance, our six-year-old Sea-Doo RXP-X and RXT units, with 210 and 150 hours respectively, can still propel us at 69 mph. We only had to rebuild one supercharger at the 200-hour mark, with routine annual service being the only other cost incurred.
However, it's worth considering fuel costs when opting for high-performance models. While most jet skis run on regular unleaded gasoline, performance-oriented models typically require premium fuel. Additionally, the availability and cost of 93 octane tanks at some marinas could be a limiting factor.
So, buying the fastest jet skis doesn't mean you're getting high-strung, high-maintenance machines. Instead, you can expect reliable, adrenaline-pumping fun.
Let's Dive Deeper: Fastest Jet Skis from Each Manufacturer
Yamaha WaveRunner GP 1800 SVHO
Yamaha Motor Co. is synonymous with outdoor sports, excelling in various fields like rally cars, dirt bikes, outboard motors, and boating. Since introducing their first jet ski, the Wave Runner 500, in 1986, Yamaha has played a pivotal role in shaping the PWC culture. The current fastest stock Yamaha jet ski is the WaveRunner GP 1800 SVHO, a visually stunning watercraft that boasts impressive specifications:
Top Speed: 69 mph
Fuel Capacity: 18 gal (70L)
Length: 11 ft (3.35m)
Dry Weight: 771 lb (350 kg)
Engine Size: 1812 cc 4-stroke engine
Passenger Capacity: 1 to 3 persons
Engine Life: Between 300 to 500 hours
Base Price: $14,749
This latest Yamaha model utilizes unique NanoXcel2 materials, reducing weight by 18%. The improved weight-to-power ratio allows for sharper cornering and exceptional handling. Fuel consumption typically ranges from 17-18 gallons per hour at full throttle, which significantly decreases at lower speeds, albeit slightly increases during service intervals.
Sea-Doo RXP-X 300
Manufactured by Bombardier, Sea-Doo is a well-established Canadian brand that embodies speed, reliability, and durability in the water sports equipment market. The latest Sea-Doo RXP-X 300 exemplifies these qualities and more. Impressive specifications include:
Top Speed: 70 mph
BHP: 300 hp
Fuel Capacity: 18 gal (70L)
Length: 10 ft 9" (3.3m)
Dry Weight: 780 lb (354 kg)
Engine Size: Rotax 1630 ACE
Passenger Capacity: 3 persons
Engine Life: 300 to 500 hours
Base Price: $15,799
The Sea-Doo RXP-X 300's Rotax engine can propel the watercraft from 0 to 50 mph in under 3 seconds, making it not only the fastest top-speed jet ski but also the fastest accelerating PWC on the market. With three performance modes to choose from (standard, Eco, and Sport), it delivers an unforgettable experience. Expect fuel consumption of approximately 18-20 gallons per hour at full throttle, which varies depending on speed and mode.
Kawasaki Ultra 310R
Kawasaki entered the jet ski manufacturing scene in 1973 with the JS 400, the first mass-produced PWC. Over the years, they have honed their craft and remained a competitive player in the industry, known for producing reliable jet skis. The current fastest PWC in Kawasaki's lineup is the impressive Kawasaki Ultra 310R, equipped with a four-stroke DOHC engine and four cylinders. Noteworthy specifications include:
Top Speed: 69 mph
Fuel Capacity: 20 gal (77L)
Length: 11 ft (3.35m)
Dry Weight: 1050 lb (476kg)
Engine Size: 1498cc with a 4-stroke/4-cylinder DOHC
Passenger Capacity: 3 persons
Engine Life: 300 to 500 hours
Base Price: $18,200
The Kawasaki Ultra 310R stands out as a massive and imposing machine, offering exceptional performance and agility on the water. Its unique design modifications contribute to impressive handling. The inclusion of an Eco feature promotes fuel economy when cruising below 60 mph, making it an environmentally conscious choice. Expect fuel consumption of approximately 18-20 gallons per hour at full throttle.
And the Winner Is…
All three jet skis are exceptional machines, ensuring a thrilling experience on the water. However, when it comes to the fastest accelerating and overall stock jet ski currently available, the Sea-Doo RXP-X 300 takes the crown. With a reasonable price tag and medium weight, it remains one of the most reliable jet skis you can purchase.
The Yamaha WaveRunner GP1800 SVHO secures the second spot, offering an impressive top speed, mid-range price, and renowned quality. Yamaha's involvement in various sports, commitment to after-sales service, and product availability make it a preferred choice for many professional racers.
In third place is the Kawasaki Ultra 310, showcasing a fantastic design, powerful engine, and excellent price. Due to its larger size and weight, the Kawasaki Ultra 310 is an ideal option for open-water adventures.
Unleashing Your Inner Speed Demon
While these jet skis offer impressive performance out of the box, aftermarket modifications can help you achieve even greater speed. To maintain your battery's longevity and prevent any unpleasant surprises on your next outing, consider using battery tenders during the off-season. With countless repair manuals available at eManualOnline, you can tackle maintenance and repairs yourself with ease.
In conclusion, the Sea-Doo RXP-X 300 is the reigning champion in the realm of stock jet skis. Its impressive speed, affordability, and reliability make it the ultimate choice for thrill-seekers. However, both the Yamaha WaveRunner GP1800 SVHO and the Kawasaki Ultra 310 hold their ground as top contenders among the fastest jet skis on the market. Ultimately, when it comes to selecting your ideal watercraft, factors such as size, price, reliability, after-sales service, and overall performance should guide your decision. So, buckle up, hold on tight, and get ready for an adrenaline-fueled adventure on the water. Visit East Coast Paddle Sports to explore an exciting range of jet skis and accessories!