Imagine gliding through crystal-clear waters, feeling the gentle spray of the ocean on your face, and spotting magnificent wildlife in their natural habitat. Sea kayaking offers adventure-seekers a unique and exhilarating experience that is hard to replicate. If you're considering embarking on a sea kayaking journey in Bar Harbor, you might be wondering if it's worth it. Well, allow me to share my story and insights to help you make an informed decision.
A Quest for Seals
During my first trip to Bar Harbor, I was on a mission to catch a glimpse of a seal. Sea kayaking seemed like the perfect opportunity to get up close and personal with these fascinating creatures. Excitement filled the air as my dad and I signed up for a kayaking tour. Though we didn't encounter seals on that occasion, the memories we made while sea kayaking in Bar Harbor were truly special.
Second Chances and Unexpected Turns
On my recent visit to Bar Harbor, I decided to give sea kayaking another try. Hoping to witness seals in their natural habitat, I embarked on a half-day tour with Coastal Kayaking Tours. The anticipation grew as the previous day's tour had been fortunate enough to spot some seals. Unfortunately, the weather had other plans for us, shrouding the bay and Bar Harbor in a thick blanket of fog. Our route had to be adjusted, dashing any hopes of encountering seals on this trip.
The Realities of Sea Kayaking
As we set off, donning our splash skirts and life jackets, I couldn't help but feel a mix of excitement and nervousness. My sister and I shared a kayak, with me at the helm. Paddling wasn't particularly strenuous, but the real challenge lay in steering. To my surprise, the waves had a significant impact on the kayak's direction. Maintaining control required constant pressure on the foot-operated paddles, which strained my legs.
Battling the Elements
As we reached the halfway point, my legs already protesting, we took a much-needed break. Snacks in hand, we marveled at the lifting fog, revealing the beauty of nearby islands. Exploring the coastline, we discovered a tiny crab hidden in a tide pool. Yet, the calmness was short-lived as we resumed our journey. The wind persisted, seemingly pushing against us regardless of our direction. Fatigue began to set in, and with each paddle stroke, the pain intensified.
A Lesson Learned
Finally making it back to shore, I crawled out of the kayak, utterly exhausted. The physical toll of sea kayaking surpassed that of hiking, biking, and even rock climbing. Collapsing into bed upon my return, I realized that while sea kayaking may not be my cup of tea, I had no regrets about trying it.
Making Your Decision
If you're intrigued by sea kayaking in Bar Harbor, there are two reputable companies to choose from: National Park Sea Kayak Tours and Coastal Kayaking Tours. Keep in mind that booking in advance is essential due to its popularity.
While my experience may have left me hesitant to repeat the adventure, it's important to remember that everyone's preferences and physical capabilities differ. Sea kayaking offers a chance to connect with nature and create unforgettable memories. So, why not give it a go and see where the currents take you?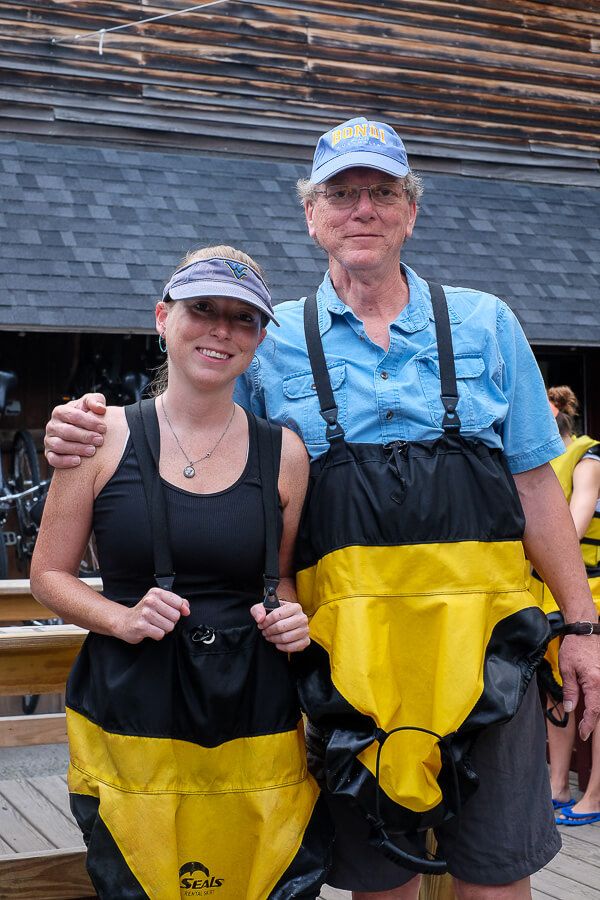 Ultimately, the decision to embark on a sea kayaking adventure rests in your hands. Bar Harbor's stunning landscapes and abundant wildlife provide the perfect backdrop for an unforgettable experience. Whether you spot seals or not, the serenity and thrill of sea kayaking will undoubtedly leave a lasting impression.
So, are you ready to paddle into a new adventure?
Nitty Gritty