Sharing is caring!
Relaxing and Fun Getaway with REO Rafting Resort: Enjoy Glamping, Yoga and White Water of Nahatlatch River 3-in-1 Ultimate Experience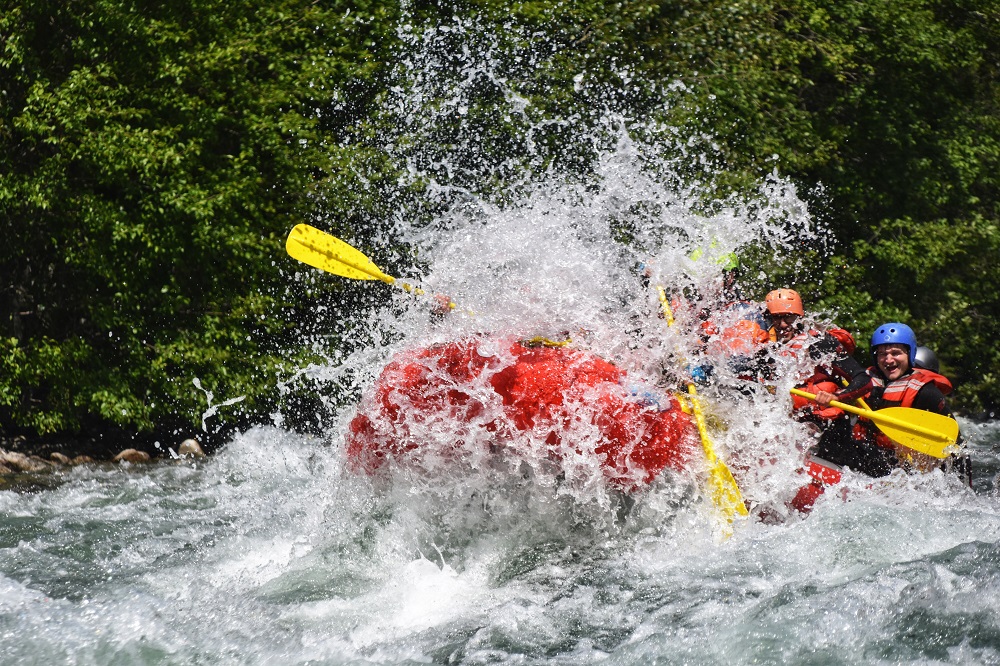 Is white water rafting adventure on your bucket list yet? Truly there is no better place for experiencing white water rafting than Beautiful British Columbia. Canada's Western Province is wildly known for scenic rivers flowing through magnificent mountain ridges, intoxicating fresh air, vibrant adventure sports, and camping industry, and of course simply awesome free-spirited people. There is a river for every level and a vast selection of camping and (new hip millennial trend) "glamping" sites for every taste in BC now. REO Rafting Resort at Nahatlatch river is a perfect place combining relaxation with ultimate adventure experience!
Quick Links:
What is Glamping?
REO Rafting & Yoga Resort
White Water Rafting Experience
Plan Your Visit
Directions
Photo Gallery
We did NOT receive compensation to write this review. All recommendations and feedback are ours and based on personal experience. Please refer to our Disclosure Policy.
You may also be interested in:
10 Best Glamping Spots Close to the Canadian and USA border
Whistler Bungee Jumping – Freefall From The Highest Bungee Bridge in British Columbia
"Photographer's Dream" Suspension Bridges near Vancouver to get your Instagram Fans Excited!
Othello Tunnels & Hope-Nicola Valley Loop: Rocks & Railway Adventure
Our 3 Awesome Days in Sooke: Inspiring Family Road Trip to Vancouver Island
50++ Hilarious Travel Memes and Jokes To Cheer You Up During Covid19 Pandemic
.
Throughout our lives, Alex and I have done a fair amount of camping, backpacking, trekking, and wild adventures. We absolutely love the outdoors. But over the past few years raising our son Cosmos we are finding it difficult to cut out time for just the two of us. This summer we had a short visit from the family which gave us a few weeks' window to do some adult exploring.
We wanted something a bit different, exciting, refreshing, and 100% outdoors. The thought of back-country camping, however, did not sit right, as we did not want to spend any minute on routine stuff like packing/unpacking, setting up camp, etc. We did not want to spend our nights tucked into individual sleeping bags either.. We were inspired to have something romantic… So one of our friends suggested to try out Glamping.
We looked it up and – yes! It was an instant hit and exactly what we, the outdoorsy millennial parents who craved a staycation getaway, needed!
.
What is Glamping?
The main difference between Glamping and camping is that with glamping you have a more luxurious camping experience with stuff available to you way beyond simple necessities.
There are special Glamping resorts popping up all over Canada now that provide no-frills turn-key solutions coupled with adventurous and themed add-ons – BC certainly has a fair share of them! Just like hotels rent you a room, Glamping sites rent you a tent "suite", which is fully furnished, decorated, has amenities and toiletries included. You are still sleeping outdoors and can hear all the sounds of the forest, breathe the fresh air, and enjoy a campfire and stargazing. But you don't have to waste time – you check-in and start enjoying right away!
.
REO Rafting & Yoga Resort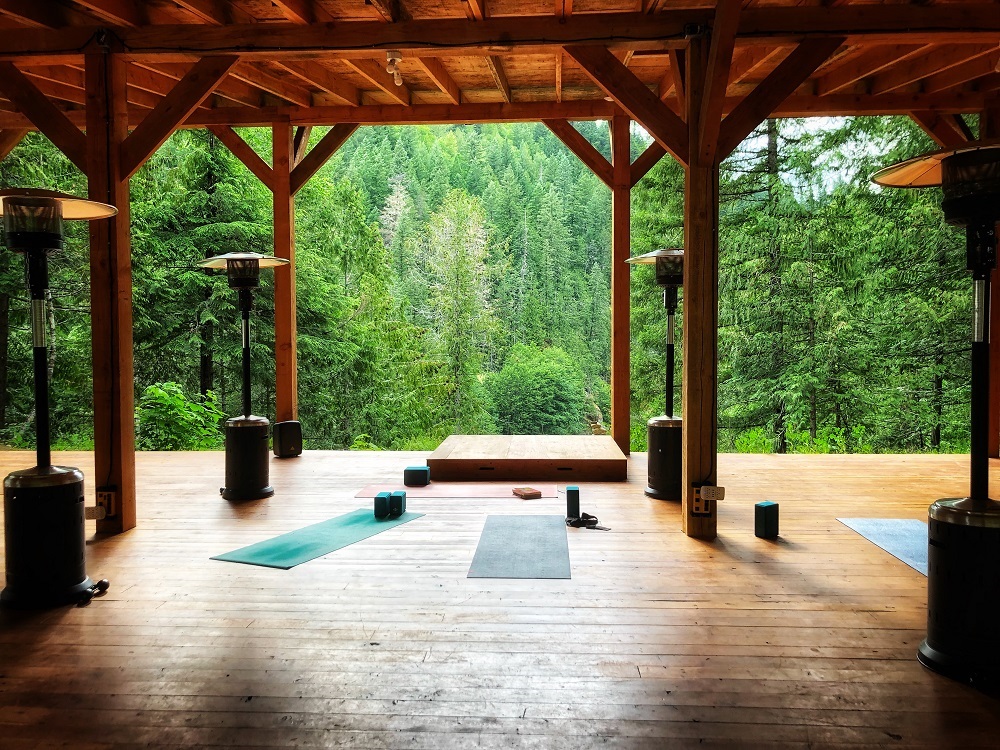 REO Rafting & Yoga Resort is located right on Nahatlatch river, half an hour drive from Boston Bridge, BC. It offers ultimate relaxation and adventure mix of outdoor recreation: one of the best white water rafting experiences in BC, glamping, hiking, cliff jumping, kayaking, rock climbing, and fun activities like yoga, volleyball, campfires, board games, you name it!
Read more: Installing rafter ties
We've selected REO Rafting Resort, as it combined everything we wanted, and even more, at a very reasonable packaged price. Our choice fell on a weekend package: Glamping & Rafting, that included meals and access to all resort amenities and activities.
We were pleasantly surprised with the high level of quality, safety standards, and level of care REO Resort staff provided. The family who owns the resort lives on-site, they participated in every activity, every meal were extremely welcoming.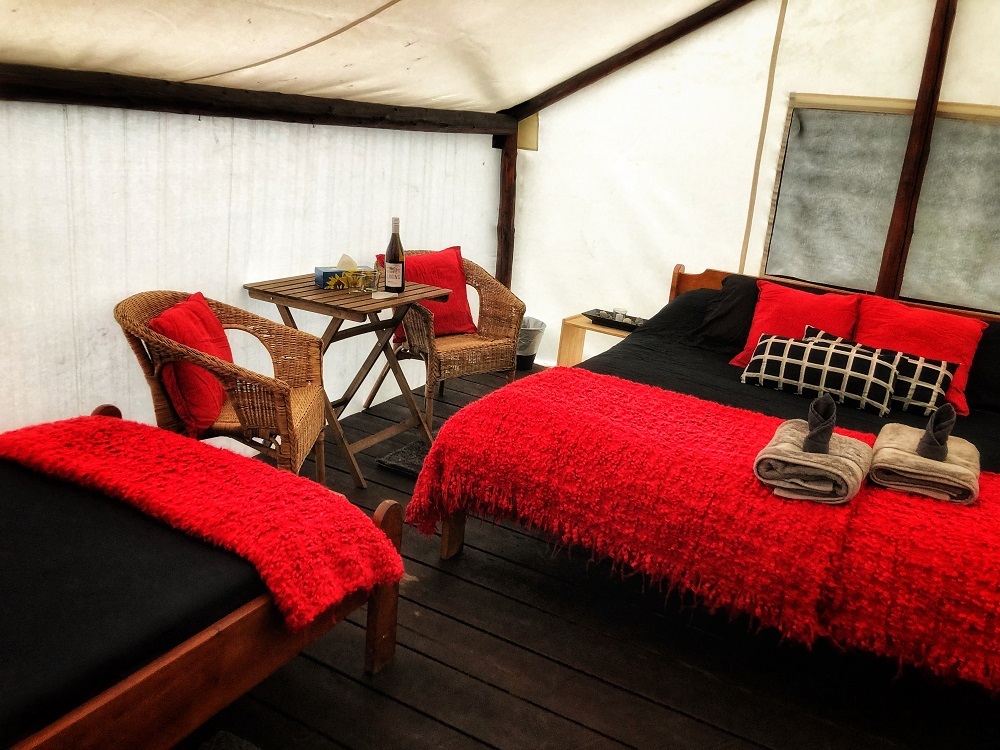 .
Our tent "suite" was fantastic! Just perfect for a romantic getaway. We had a full-size King bed, tasteful decor, towels, toiletries and even a welcome gift – a bottle of local Okanagan wine with a welcome note – waiting for us inside.
Each tent is curiously named after Nahatlatch river rapids and has a parking spot right next to it.
The best part – our suite was right at the riverside – we could hear the powerful rapid waves beating against stony shores all night (which also provided a cool soundproof system from the neighbouring tents). We've spent a fantastic night sleeping in fresh air while at the same time in the comfort of a real bed – just what we needed!
Our White Water Rafting adventure was scheduled for the next morning.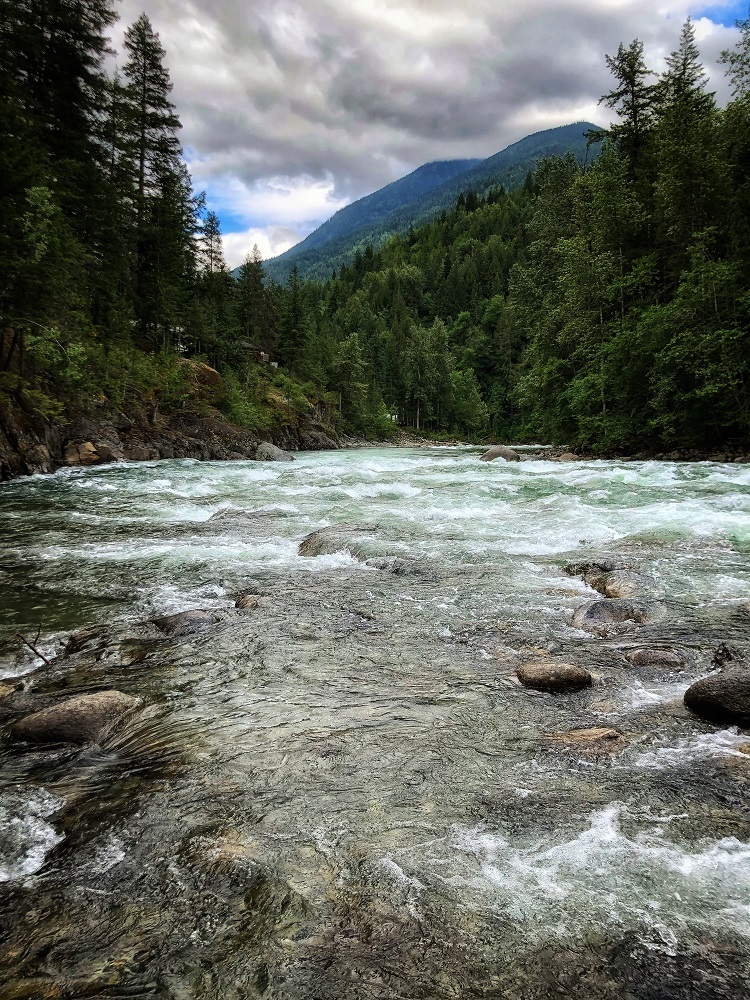 .
White Water Rafting Experience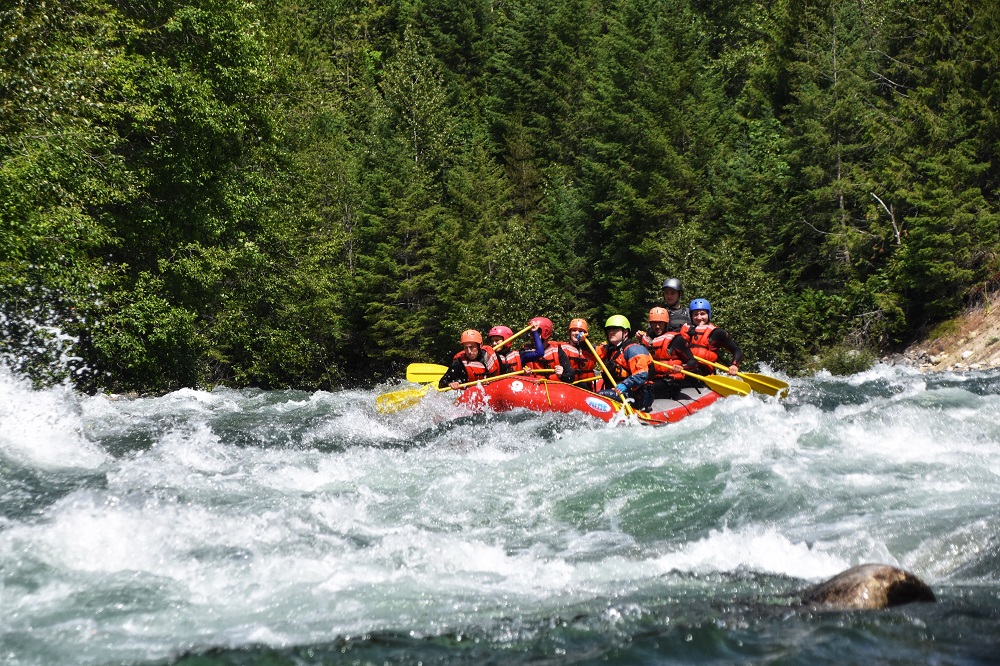 Based on a guest experience level, REO Rafting offers few rivers and rapid intensity. Although we decided to leave our son behind on this adventure, kids are welcome to stay at REO Rafting Resort and participate. For younger or less experienced crowds there is a river with level 1-2 rapids, so you can still enjoy your adventure on more relaxed terms.
We chose the river with rapids level 3 and 4 – Nahatlatch river. A bus took up all the way to the lake up the stream, and the endpoint was to be right at our glamping site – super-cool.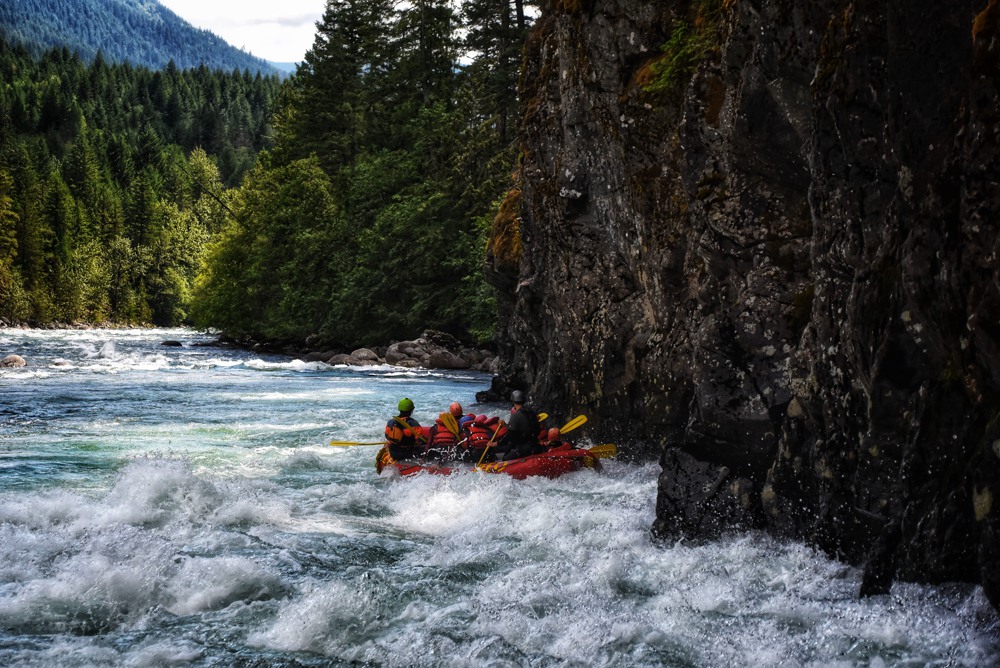 We received wetsuits, helmets, a full set of equipment and safety instructions. Our raft captain was extremely knowledgeable, experienced and confident, with an absolutely fantastic sense of humour! In addition, we had first aid and photographer kayakers coming with us. Overall it felt super-safe.
And what fun this white water rafting experience it was! Absolutely DO check out our photo gallery below!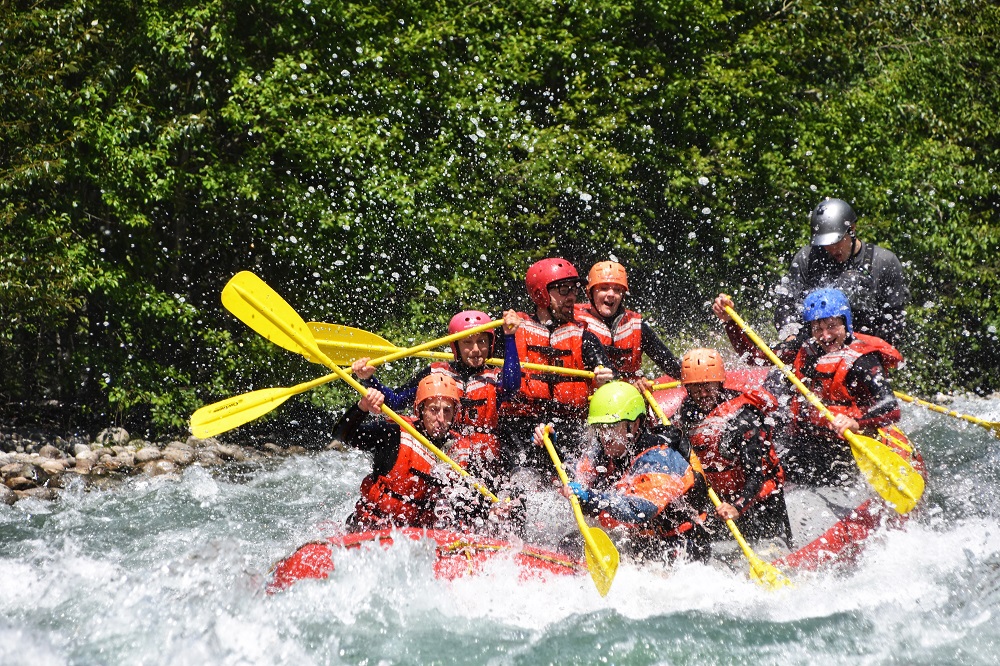 We docked as planned, right at REO Rafting Resort glamping site, full of emotions, excited!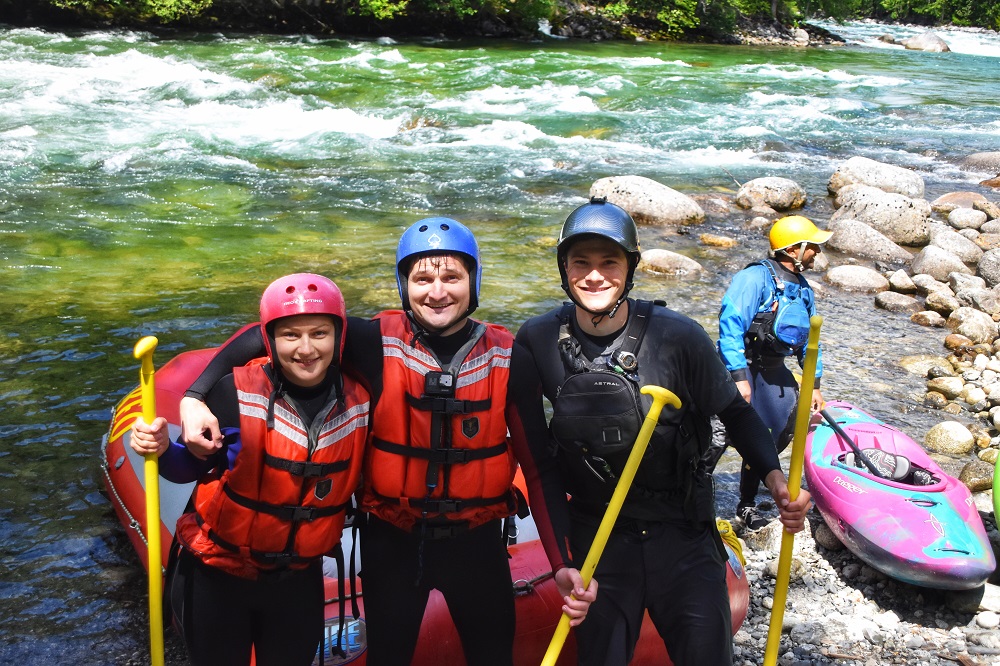 Nahatlatch river water was freezing…
That is when we truly appreciated the presence of an outdoor hot tub! There is nothing more enjoyable than to be soaking in warm water, ancient pine trees towering above you, summer sun shining through, a cool beer in your hand, watching the powerful waters of the Nahatlatch river flow while listening to birds singing all around.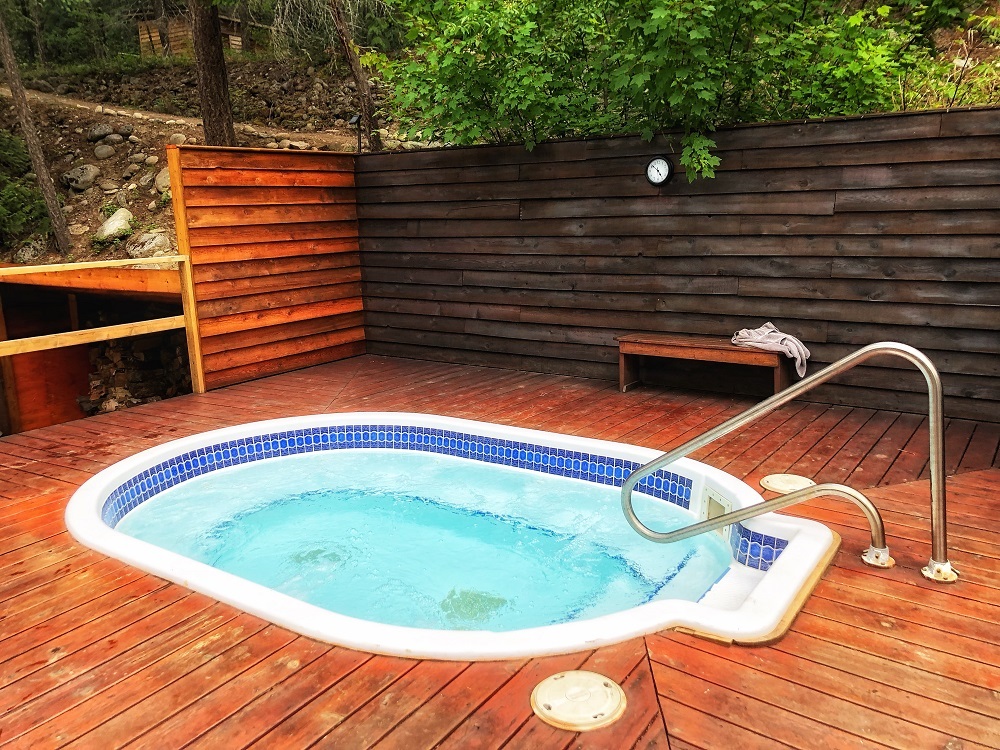 Read more: White water rafting in salida colorado
.
Plan Your Visit to REO Rafting & Yoga Resort
White Water Rafting Seasonality
White water rafting is a seasonal adventure. It is advised to always check with the resort for the current rafting conditions, available rivers and routes.
Check REO Rafting Resort website (LINK HERE) for the latest pricing and available packages.
Any questions you have around accessibility, kids, ages, allergies – simply email REO Rafting Resort staff, they are super-nice.
.
Directions
GPS / Google Maps anchor point: REO Rafting Resort, 61755 Nahatlatch Forest Service Road, Boston Bar, BC V0K 1C0
If you are heading to REO Rafting and Glamping Resort from Coquitlam Centre, near Vancouver BC it will take you about 3 hours to get there.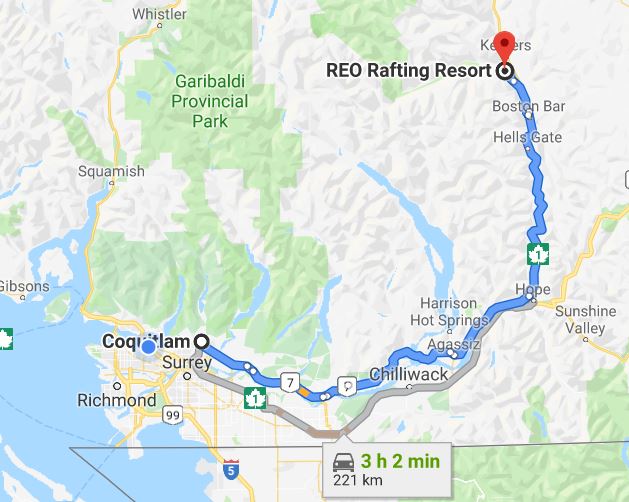 .
IMPORTANT Notes on Road Conditions
British Columbia is notorious for its well-maintained scenic highways. The road from Vancouver to Boston Bar is undoubtedly spectacular. At Boston Bar, however, it takes a turn. Get prepared. The next 18 km is going to be quite rough…
The road leading to REO Rafting Resort from Boston Bridge is paved but is in a rather poor condition. There are plenty of little to large pit-holes along the route, some are quite deep. If you are driving right after the rain, you might not even see those until it is too late. Simply put, we do not recommend taking this road in a sports car.
There are many sharp turns complemented by vibrant wildlife. We've seen deer, squirrels, racoons, you name it! Definitely slow down. The last few kilometres have a sharp incline angle.
There is no data connection and very poor cell reception along these last 18km. There is also almost no traffic whatsoever. Be careful.
.
REO Rafting & Glamping Visit Photo Gallery
We can not wait to share our photos with you from what we consider one of the best white water rafting adventure sites, and one of the most comfortable glamping accommodations in BC!
The photos from the river had been taken by REO Rafting Resort staff – the accompanying kayakers I've mentioned before. Photo and video from your white water rafting adventure is available for additional purchase on-site. We suggest you notify staff prior to your tour that you intend to purchase photos, so they'll make sure to focus their camera attention on you ?
Read more: Montana whitewater rafting & yellowstone zipline tours – yellowstone
Depending on the day, there may be an opportunity to get drone footage too – not always available, but you can ask on-site or call in advance to request the drone pilot to be available for your visit.
We absolutely loved REO Rafting & Yoga Resort and definitely recommend it for your next romantic eco-friendly getaway, corporate team building weekend, special event, or anything really! Just promise us you'll check it out!
100% Glamping is our "new thing" now as we truly enjoyed a hands-free experience and the level of comfort it provides. Coupled with white water rafting, rock climbing, kayaking, safari, or any other outdoor adventure experience, I can totally see why glamping is becoming more and more popular year over year. So next time you are visiting Canada, BC in particular, consider trying out glamping instead of a regular hotel!
Even though Glamping is the new Camping, Leave No Trace rules still apply, as to any other outdoor adventure.
Did you have experience with Glamping? How was it? Tell us all about why you love or do not love glamping! Share your favourite glamping spots in BC!
Have you already tried white water rafting? What other rivers have you tried? Where was your best white water rafting experience in BC? What about anywhere in the World? Share in the comments, or send us a note!
Are you an outdoors adventure brand and would like us to come try you out? Check out Work with Us page!
.
Enjoy!
Cheerfully yours,
Alexandra, Alex & Cosmos
.
Share your pictures on social media! tag #PerfectDayToPlayFun to be featured on our Instagram!
.
Sharing is caring!