Are you ready to take your paddleboarding to the next level? If you're looking for a paddleboard that stands out from the crowd, then a pink inflatable paddle board might be just what you need. These vibrant boards not only catch the eye but also offer exceptional performance on the water. With a wide range of options available, finding the perfect pink paddle board has never been easier.
A World of Pink Inflatable Paddle Boards
Discover a world of pink-themed inflatable paddle boards that are guaranteed to turn heads. These all-around boards are perfect for any skill level and offer a thrilling experience on the water. Imagine gliding effortlessly across the waves, while showcasing your unique style and personality.
These pink paddle boards come in various sizes and designs, catering to every paddler's preference. Whether you prefer a compact and maneuverable board or a longer and more stable option, there's a pink paddle board just for you.
Unleash Your Pink Power
When it comes to pink paddle boards, there's an option to match every taste and budget. Let's dive into some of the standout choices:
A&BBOARD 10'6 Inflatable Stand Up Paddle Board: This pink beauty measures 10'6″ x 32″ x 6″ and weighs just 17 pounds. It can carry up to 370 pounds, making it suitable for most riders.

Acotop Acopace 10′ Inflatable Paddle Board: With its cool pink design, this board offers a fantastic balance of stability and maneuverability. It measures 10′ x 31″ x 6″ and has a weight capacity of 400 pounds.

Advenor 11′ Inflatable SUP: This pink paddle board measures 11′ x 33″ x 6″ and weighs 18.7 pounds. It can support up to 330 pounds, making it a great choice for riders of various sizes.

AKSPORT 10′ Inflatable Stand Up Paddle Board: This lightweight pink paddle board weighs 19.8 pounds and offers excellent stability on the water. With a weight capacity of 300 pounds, it's perfect for riders of all skill levels.

Aqua Plus 10′ Inflatable Paddle Board: This sleek pink paddle board weighs 18 pounds and measures 10′ x 32″ x 6″. With a weight capacity of 310 pounds, it's an excellent choice for both beginners and experienced paddlers.
The Perfect Package
Each paddle board package includes everything you need to get started. You'll receive a high-quality inflatable board, a convenient carrying bag, a pump for quick inflation, a paddle, and a leash for added safety. With these comprehensive packages, you can hit the water straight away and start enjoying the thrill of paddleboarding.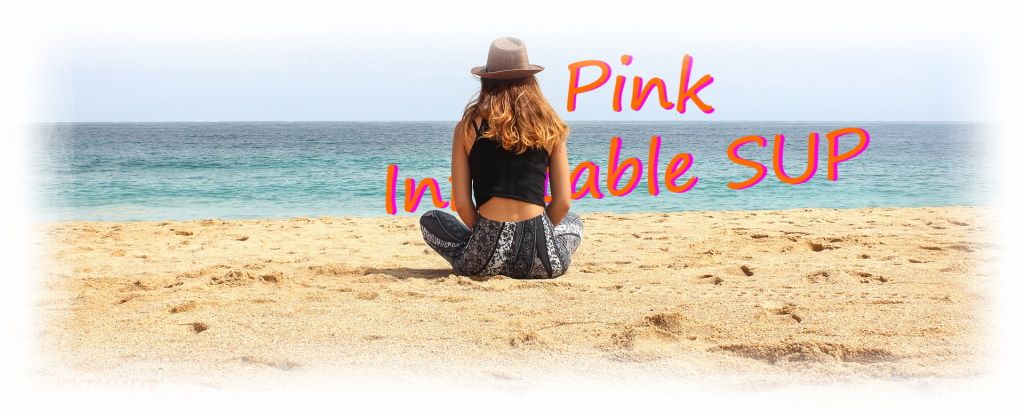 Why Choose a Pink Paddle Board?
So, why choose a pink paddle board? Apart from the obvious eye-catching aesthetics, these boards offer much more. They are made from durable and high-quality materials, ensuring your board will withstand the rigors of paddling adventures.
Pink paddle boards are not just for show; they are designed with performance and functionality in mind. The inflatable design allows for easy transportation and storage, making it convenient for any adventure. Whether you're heading to the beach, a lake, or even planning a SUP yoga session, your pink paddle board will be your trusty companion.
Stand Out from the Crowd with East Coast Paddle Sports
If you're ready to embark on your paddling journey with a pink paddle board, look no further than East Coast Paddle Sports. They offer a wide range of pink inflatable paddle boards, ensuring you'll find the perfect match for your style and needs. Visit East Coast Paddle Sports to explore their selection and start your paddling adventure today.
Remember, life is better on the water, and it's even better with a pink paddle board! So, grab your board, hit the waves, and stand out from the crowd.