Discover the Thrills of Paddling with Your Loved Ones
Are you looking for an exhilarating activity that the whole family can enjoy? Look no further! Paddling brings families closer together while immersing them in a world of adventure. It doesn't matter if you're young or old, a beginner or an expert – paddling is accessible to everyone. So grab your paddles and embark on a journey filled with bonding, exploration, and excitement.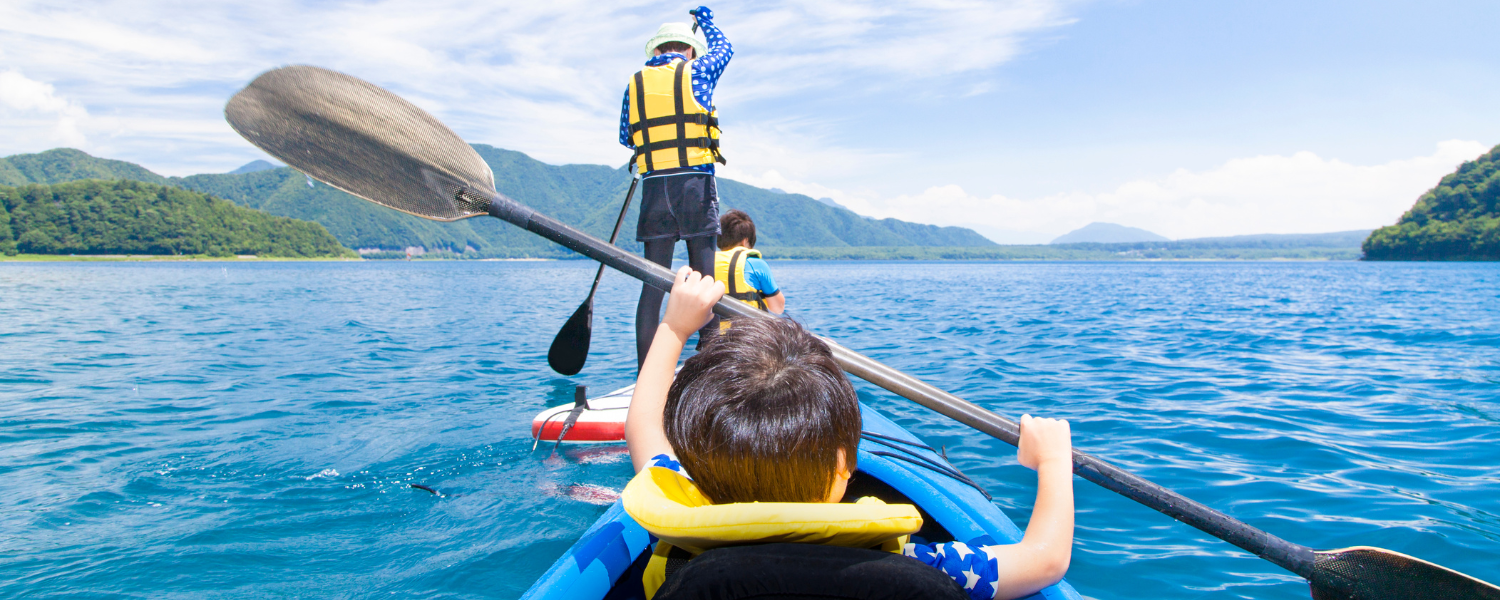 Paddling for All Ages
Who says having children means you have to give up your paddling adventures? While taking your toddler down a white water course might be too extreme, a family canoeing trip is the perfect alternative. The little ones can join in on the paddling and learn essential skills. Once they get tired, they can relax while you take charge. Of course, paddling with young kids has its challenges. Check out our Top Tips for Paddling With Kids to ensure a smooth and joyful trip.
As your children grow older, they can have their own craft. This independence builds their fitness, confidence, and appreciation for the natural world. Don't worry about the older family members either. Paddling is a low-impact activity that puts minimal strain on joints. Whether you prefer a gentle pace or an adrenaline-fueled ride, paddling caters to all preferences.
It's crucial to understand each person's capabilities. Age doesn't necessarily equate to experience. Confidence is key, and if any doubts arise, brushing up on paddling skills through a local provider's course is essential.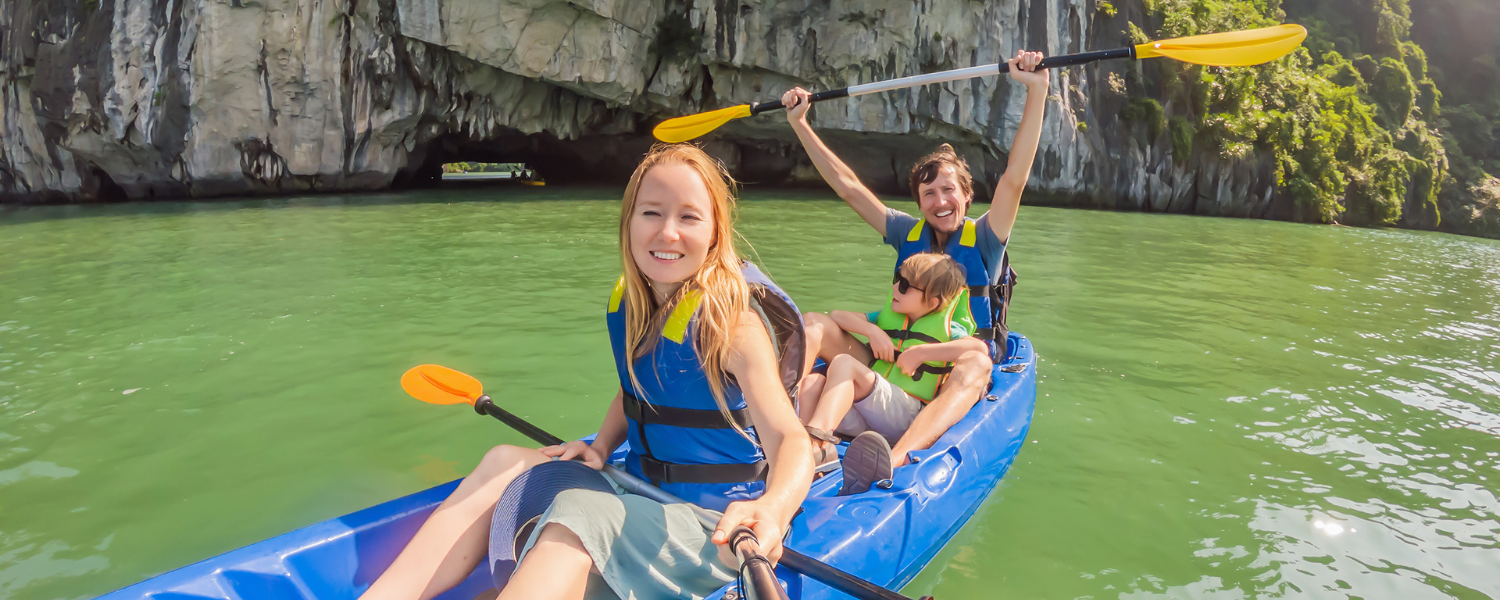 Plan Your Paddling Adventure
So, you've gathered the family for an unforgettable paddling experience, but what else do you need to consider? Let's start with your gear. Are you opting for a canoe, paddle boards, or kayaks? Besides knowing how to paddle your chosen craft, it's crucial to assess everyone's ability to get on and off the water comfortably. When planning your paddle, consider the starting and finishing points, as well as the access points along the way. Ensure that all family members can manage these access points.
Safety, warmth, and happiness are the pillars of a successful paddling trip. Make sure everyone wears appropriate clothing and brings extra clothes. Pack a variety of snacks, warm and cold drinks, and most importantly, correctly fitting buoyancy aids for every family member.
If you don't have your own equipment, fret not! There are numerous hire providers across the country that can get you fully equipped and provide insider knowledge about local paddling spots. Look for a hire provider affiliated with British Canoeing as this ensures high standards of safety, value for money, and customer service.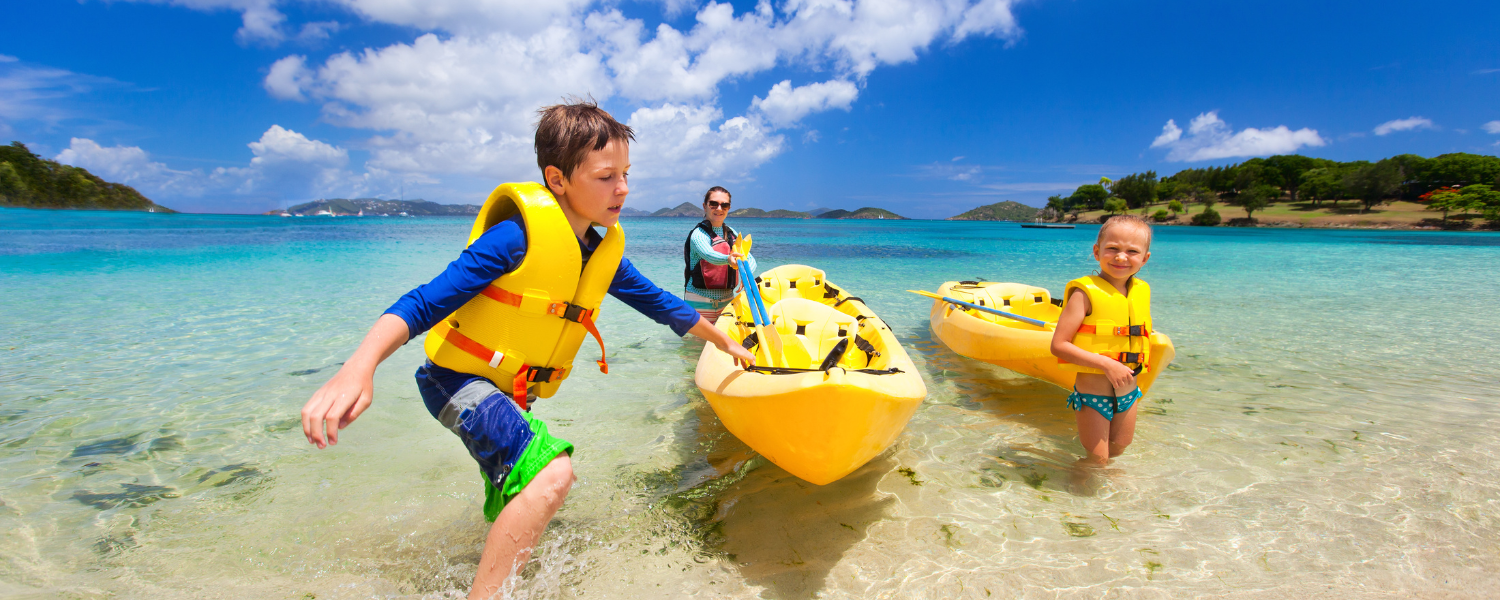 An Educational Odyssey
Paddling as a family not only hones your paddling skills but also presents a myriad of learning opportunities. Delve into the world of science and nature as you understand the flow and behavior of water. Learn how your body and paddle movements influence the craft's movement. Interpret weather reports to ensure everyone's safety. To kickstart your educational journey, consider the British Canoeing Paddle Safer course.
Caring for the environment is a shared responsibility. By paddling, you and your family can actively engage in understanding and preserving the ecosystems you explore. Get your younger children involved with our fun spotters sheets that allow them to identify coastal and inland elements. Each item comes with extra information, sparking insightful discussions. Don't forget to introduce them to the Paddlers Code, an ethos that promotes the well-being of our paddling environment.
Paddling can also ignite your family's creative side. The serene natural surroundings serve as inspiration for artists, authors, and songwriters. Challenge your family members to create their best piece of written work or artwork after an adventure on the water.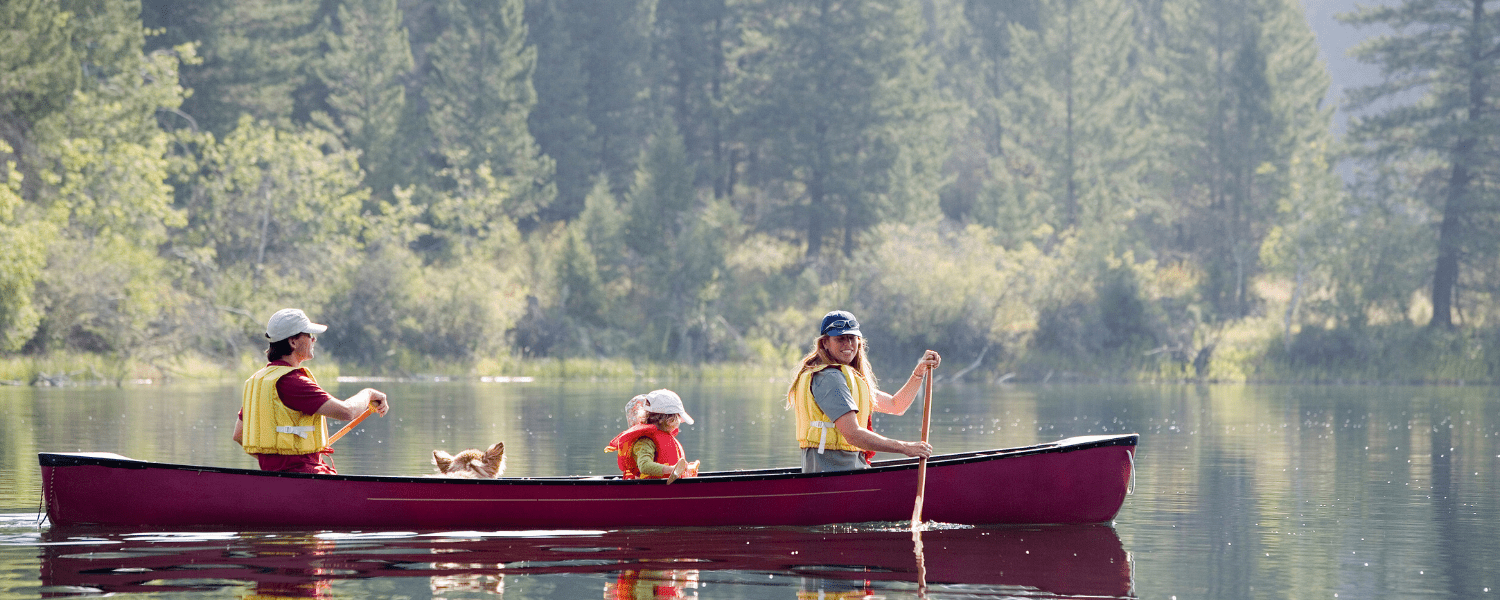 Choose Your Adventure
Are you planning a short outing or an extended holiday filled with paddling fun? Involve everyone in the planning process to ensure an adventure tailored to everyone's desires. Discuss the sights you want to see and how long you want to be on the water. If you're unsure of where to go for a short trip, explore our extensive collection of Paddling Trails. With over 170 trails, each trail description provides insights into the type of water you'll encounter, distance, and step-by-step directions. You may just uncover a hidden gem of a waterway near you!
If you can't find the perfect trail, dive into Paddlepoints. This online platform allows you to explore a map and discover paddling destinations recommended by other users. You can even plot your own routes and download them for future reference.
For those dreaming of a multi-day adventure, we've got you covered. An active holiday creates lasting memories and offers relaxation and downtime when needed. Whether you prefer planning your own trip or booking a multi-activity holiday through a registered company, our comprehensive article is brimming with fantastic ideas to choose from.
Embrace an Active Family Lifestyle
Paddle together and create cherished memories while improving your family's health and well-being. Paddling is an excellent activity for physical and mental fitness, fostering resilience and strengthening bonds.
To enhance your family paddling experience, consider becoming a member of British Canoeing's On The Water Family Membership. With access to 4,500 km of waterways, including public liability insurance and craft insurance discounts, membership provides the perfect complement to your family paddling trip planning.
So, what are you waiting for? Grab your paddles and embark on a thrilling paddling adventure with your loved ones. Unleash the full potential of your family's bond and discover the wonders that paddling has to offer.
Don't forget to visit East Coast Paddle Sports for all your paddling needs!