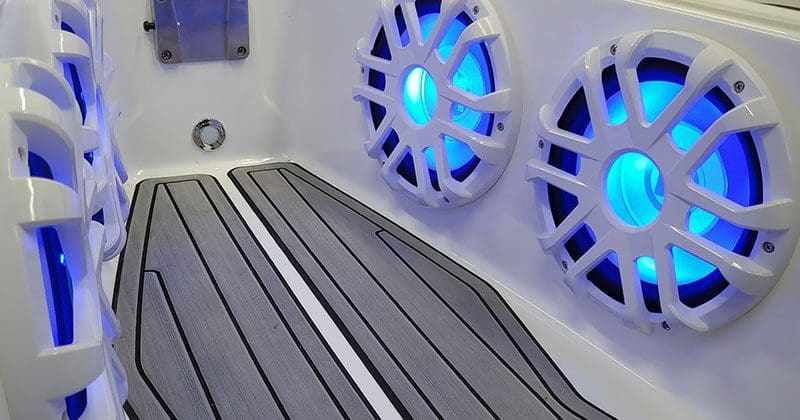 If you've ever admired the sleek look of a new boat, you'll notice that lighting plays a crucial role in modern marine design. While navigation lights are a standard feature, the realm of custom lighting options has exploded, allowing you to transform your boat's appearance and create a captivating ambiance after the sun sets.
Essential Boat Lighting Requirements
Boat size determines the strict regulations for navigation lights, stern lights, all-around lights, and masthead lights (for sailboats). To operate your vessel during the nighttime, it's important to have sufficient lighting for safety. Larger boats require additional side lights, while fishing boats need a red all-around light above a white light. These lights must also meet brightness requirements, ensuring visibility at least one mile away for small boats and two miles for larger craft.
Investing in modern LED lighting not only ensures compliance but also enhances visibility for other boaters. Retrofitting your boat with high-efficiency LED upgrades, available at your local mobile enhancement retailer, resolves any wiring and control issues that may exist in older systems. Additionally, interior LED lighting options for the nav station, berth, cockpit, galley, or head can significantly reduce power consumption on a cruiser or sailboat, eliminating concerns about battery life.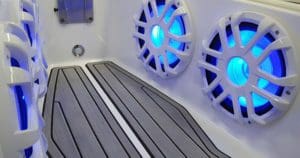 Upgrading your boat with LED navigation lights can reduce the draw on your electrical system by more than 80%.
Illuminate Your Boat's Interior
When boating after dark, having adequate lighting inside your boat is crucial for safety. Whether you own a small fishing boat or a stylish bowrider, proper illumination ensures you can navigate the vessel with ease. Furthermore, imaginative lighting installations can add a touch of flair to your boat's interior. RGB LED lighting placed under the seats, at the helm, or along walkways provides a remarkable spectrum of colors that can be customized to suit your preferences.
With multicolored lighting systems, control is at your fingertips. Use a hand-held radio-frequency (RF) remote or a smartphone app to choose from millions of color combinations. Create a vibrant ambience by cycling through various colors or settle on a specific hue to suit your mood.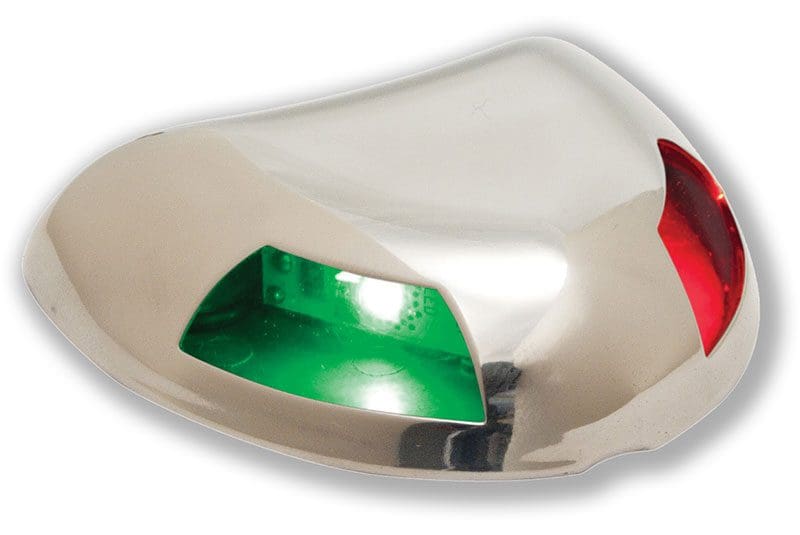 Companies like XKGlow offer Bluetooth-controlled RGB LED lighting control solutions that work great in marine applications.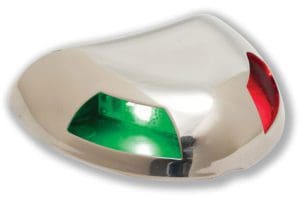 JC Audio in Jackson, Tennessee, upgraded this outrageous Baja boat with RGB LED accent lighting.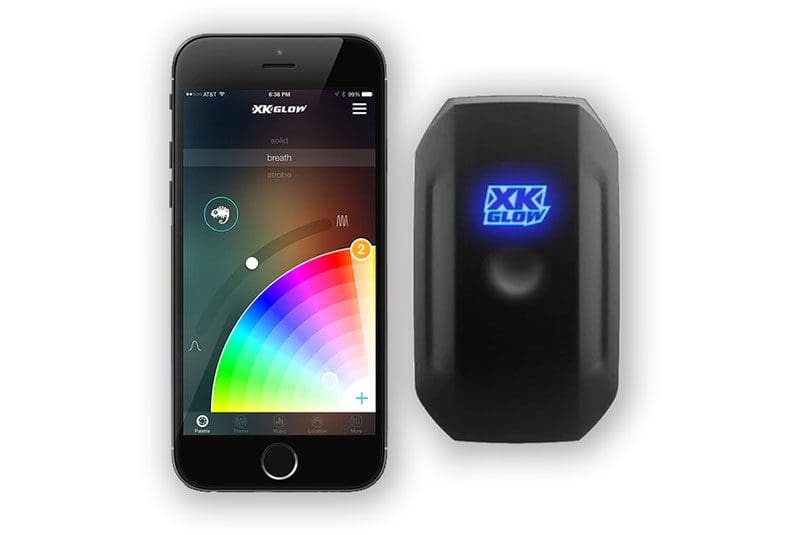 Remanent Automotive Design in Casper, Wyoming, did a great job hiding the custom lighting they added to this bowrider.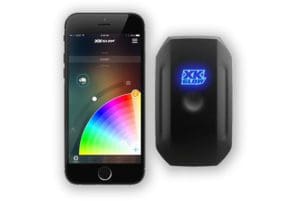 Among the lighting upgrades added to this center-console fishing boat are four LED light pods that ensure anglers can see where they are going.
Transform Your Boat with Underwater Lights
To add a touch of elegance and style to your boat, consider installing underwater lights. These sleek light pods are designed to be mounted on or beneath your boat's hull, typically at the stern, illuminating the surrounding swimming area at night. It's important to choose high-quality lighting solutions that are specifically designed to operate underwater. Brands like Shadow-Caster, OceanLED, and Lumitec are highly recommended. With their one-piece bronze housings and scratch-resistant glass lenses, these lights offer both durability and striking aesthetics.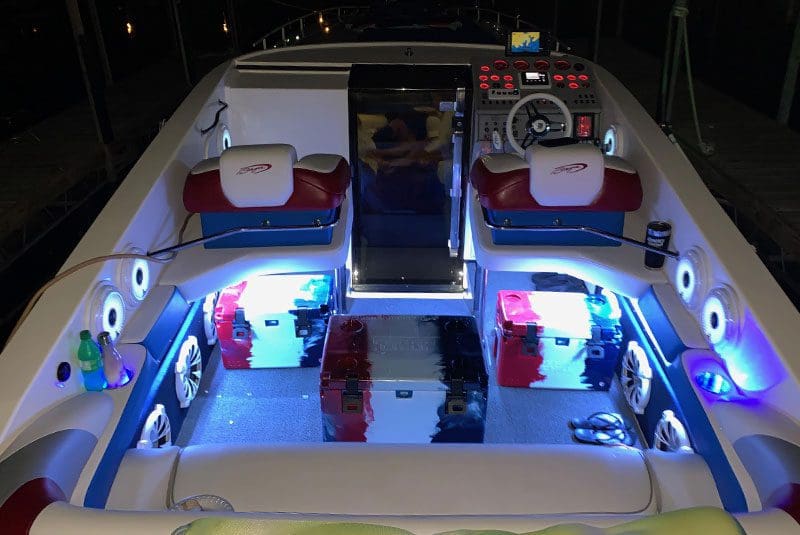 Kartele Electronics in Waterbury, Connecticut, added RGB interior and underwater lighting to this impressive Meridian 411 Sedan Bridge luxury yacht.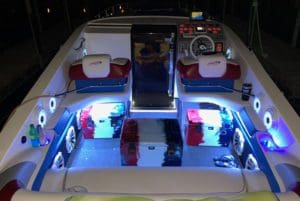 A pontoon boat is a perfect platform for an LED lighting upgrade. Sweet Sounds in Mankato, Minnesota, added RGB LED lighting around the perimeter of this Manitou Aurora LE triple hull.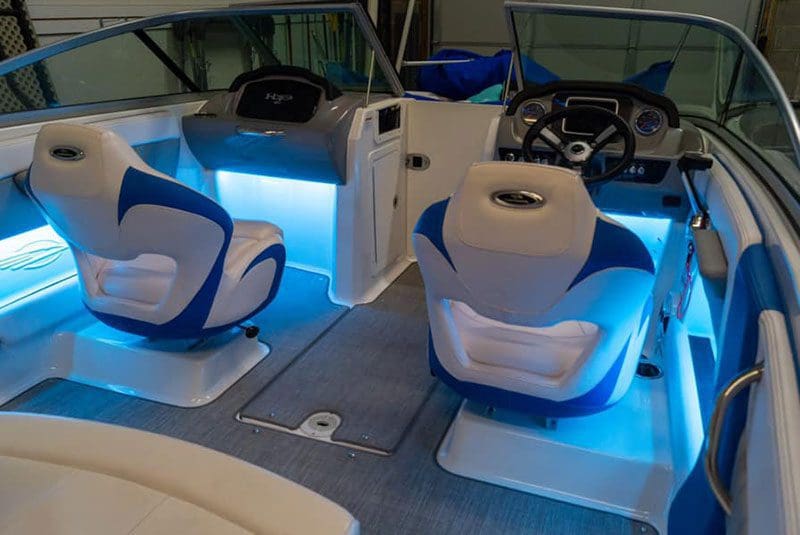 Rear and side underwater lighting added by Sounds in Motion in Little Rock, Arkansas, makes swimming at night a lot of fun!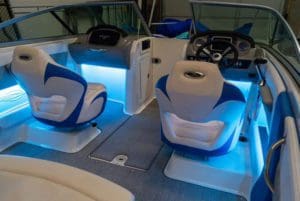 Our friends at Audio Expert in Clearwater, Florida, added a pair of Shadow Caster SCR-16 underwater LED lights to the stern of this Yamaha 195.
Elevate Your Audio System with Illuminated Speakers
If you're considering upgrading your boat's audio system, why not opt for marine-specific speakers, subwoofers, and wakeboard tower speakers that feature integrated lighting? Enhance the visual appeal by combining speaker lighting with amplifier lighting.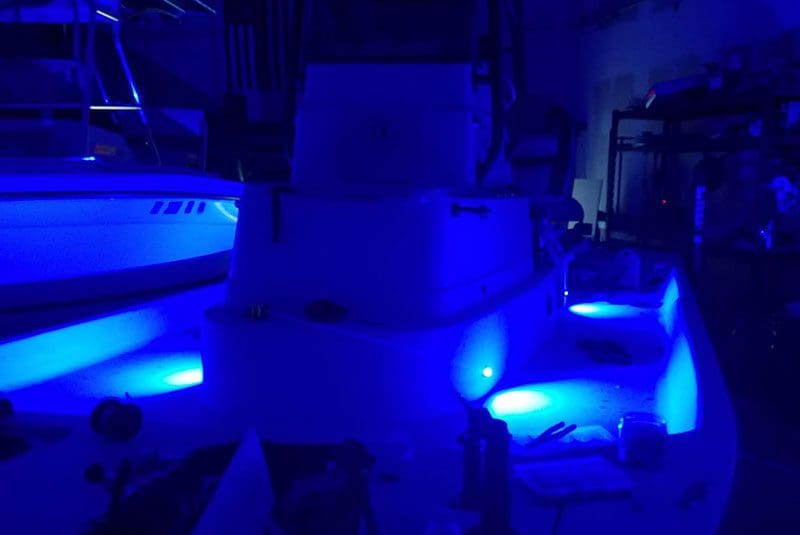 Vibe Car Audio in Red Deer, Alberta, installed four 7.7-inch JL Audio marine speakers with their integrated transflective RGB lighting below the rear bench seat of this boat.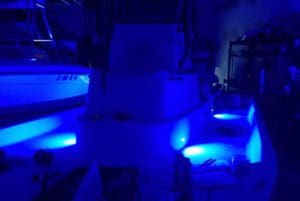 806 Autoworks in Amarillo, Texas, installed a pair of wakeboard tower speakers with LED lighting so that skiers and boarders can hear the tunes.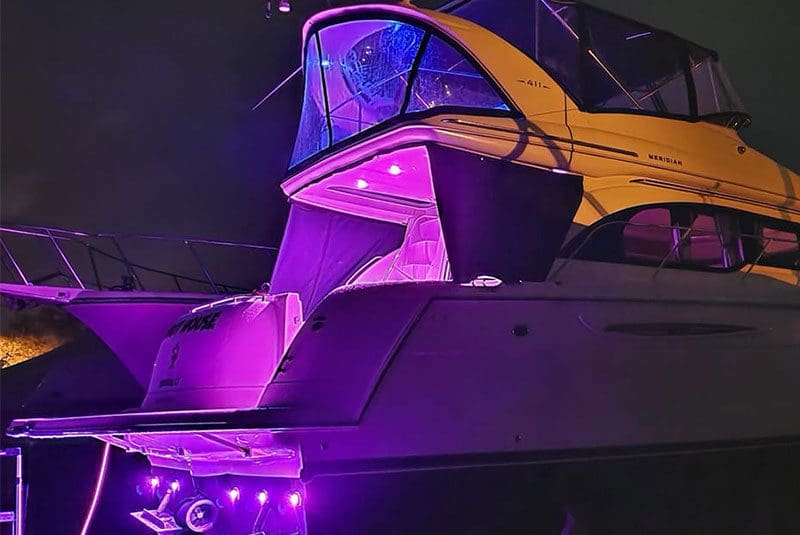 LED lighting under this trio of JL Audio MVi amplifiers adds some flair to the installation. Thanks to Gary at Define Concepts in Orange, California, for sharing their work.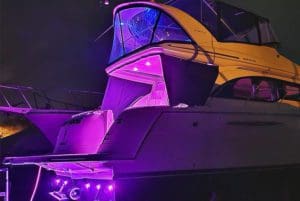 Spokane Audio Video Experts in Spokane Valley, Washington, executed an amazing speaker installation that includes illuminated JL Audio speakers and a custom illuminated grille in front of the subwoofers in this Nautique boat.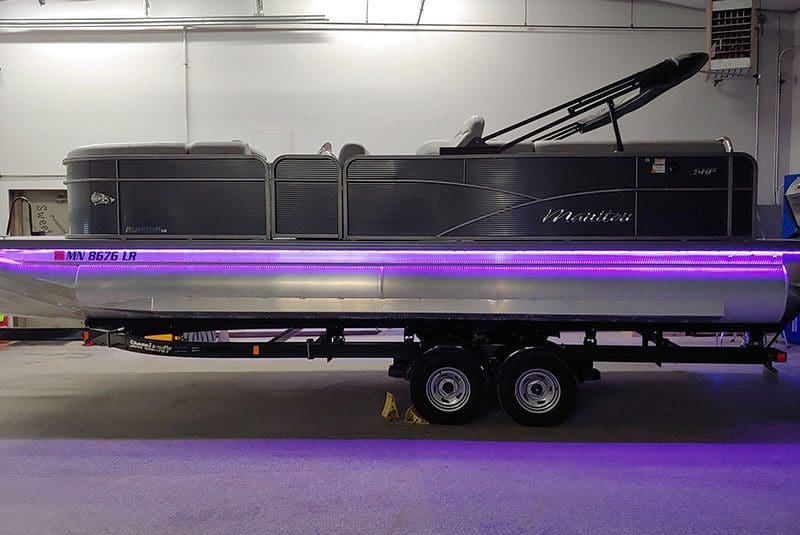 Liquid Trends in Modesto, California, added acrylic rings and LED lighting to the 10 tower speakers on this Malibu wakeboard boat.
Prioritize Professional Installation
While the prospect of adding unique lighting to your boat is exciting, it's crucial to prioritize proper installation for the safety of your vessel. Adhering to the American Boat and Yacht Council's wiring guidelines is essential. Ensure your installer uses ignition-protected circuit breakers, fuse holders, and battery switches. To guarantee safety and reliability, verify their marine wiring practices. Remember, when it comes to mobile enhancement upgrades, prioritize craftsmanship and quality over the lowest price.
Customize Your Boat with Captivating Lighting Upgrades
To elevate the safety, efficiency, and style of your boat, reach out to your local specialty mobile enhancement retailer today. If possible, bring your boat to their shop so they can fully understand your vision. In case of larger vessels, provide them with numerous photographs. Your upgrade project's scope is best conveyed through several dozen pictures. Adding lights to your boat is an exceptional upgrade that will make your nighttime adventures on the water even more enjoyable! Discover more options to upgrade your boat's entertainment system by checking out our Marine Audio Upgrades article.