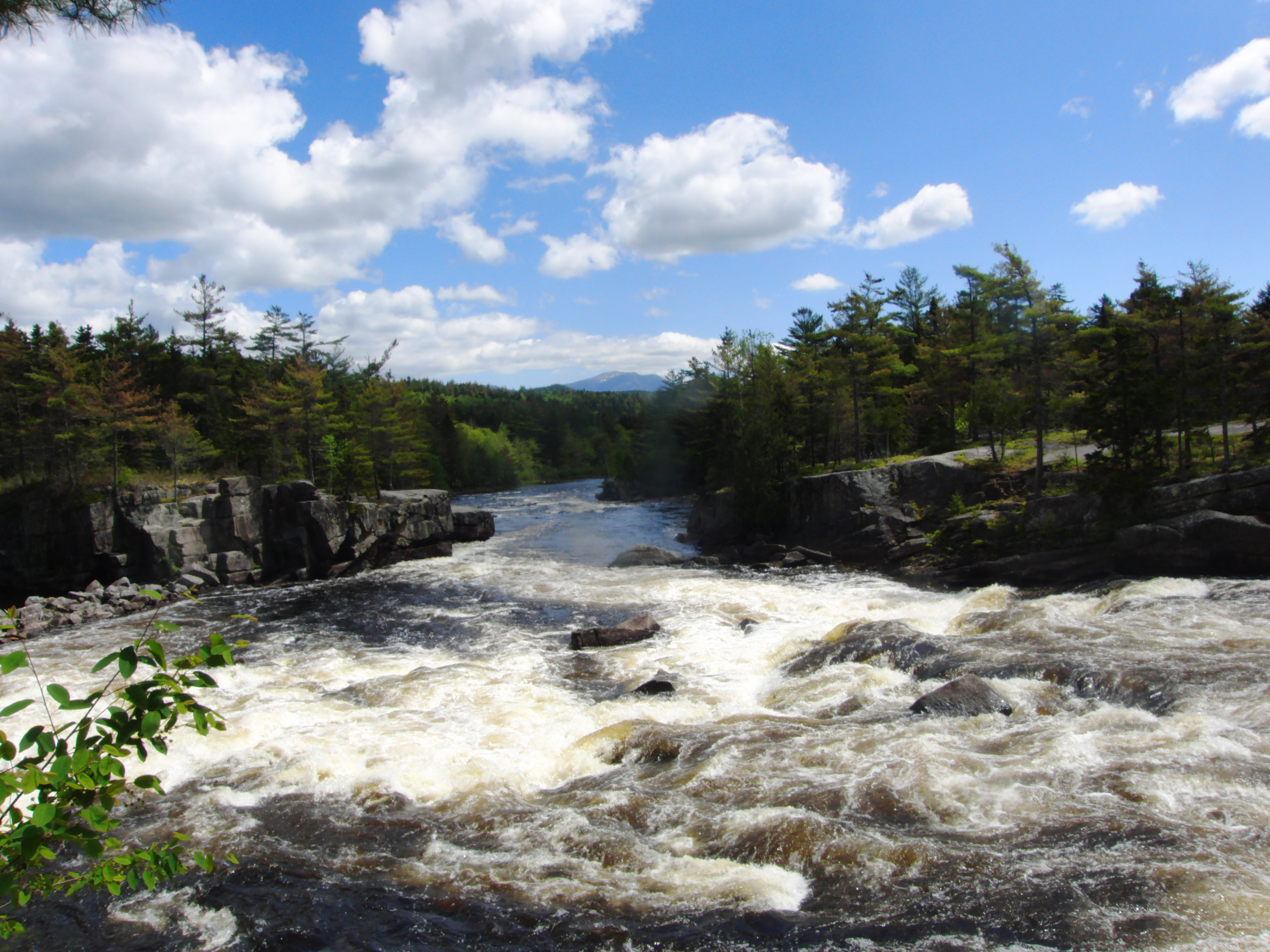 WHITEWATER: Paddle some of Maine's most challenging whitewater stretches, the upper Kennebec River and the Lower Dead. Our itinerary for these custom trips will depend on water levels and paddler skill. The East Outlet of the Kennebec features three miles of nearly continuous class II-III rapids, perfect for whitewater canoe and kayak instruction and playboating. The Lower Dead, which is canoeable only on certain weekends, is a 16-mile adventure in exciting, nearly non-stop class II-III whitewater flowing through a pristine wilderness landscape.
FAMILY: For those looking for a less intense adventure, the West Outlet of the Kennebec alternates between small ponds and shallow but challenging rapids, rich in opportunity for wildlife viewing and fishing. Overnight trips camp on one of several small islands in Indian Pond, the home of moose, bald eagles, and smallmouth bass!
Instructional Canoe Clinics
WHITEWATER CANOE & KAYAK: If you have always wanted to experience the thrill of whitewater canoeing or kayaking but feel you lack the skills, equipment or confidence required to do so, we offer progressive instructional clinics to accomplish your goals. We start with the latest equipment appropriate for the sport followed by detailed instruction and practice sessions on easy water to gain confidence and skills until the paddler is ready to advance. We offer both tandem and solo lessons and skill sets. A hearty lunch is included and enough whitewater to satisfy the most insatiable appetites!
CANOE POLING: "Stand tall and carry a BIG stick!" Have you ever had to drag or portage your canoe up stream because you heard there was a good fishing hole up there? Or, have you wanted to canoe a stream but couldn't find anyone to shuttle your vehicle? If you have ever had the urge to stand up in your canoe but your mom always told you "Never stand up in a canoe!," than canoe poling is for you! Canoe pol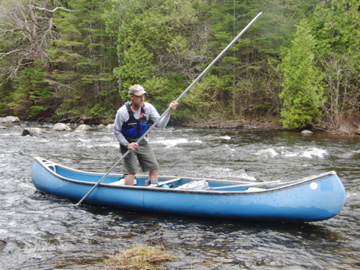 ing is a traditional method of propelling your canoe up, down, and all around a stream by standing up and using a 12-foot wood or aluminum pole off the river bottom. Used by fur traders and Maine guides from ages gone past, poling still remains the technique of choice for many uses of your canoe. Our clinic will lead you through a modern canoe poling progression covering both traditional and sport poling. This is an experience that will leave you amazed with how easy it is to move your canoe by this method and prove once and for all that your mom was wrong!
Day Trip Itinerary:
Meet at our base camp in Greenville, Maine at 8:00am to discuss details, pack up appropriate gear, load our vehicle and head for the river.
At the river we will spend some time discussing dry land instruction, which will include river safety, basic paddling/poling techniques, and more before putting in the river. We will spend the rest of the morning going over fundamental instruction of whitewater/ canoe poling skills you have chosen to learn.
We will provide a hearty lunch river side and chat about the afternoon plan and trade river stories!
The afternoon session will be more river and and applied skills as well as execution of earlier learned fundamentals applied to more advanced techniques of paddling/poling.
By 4 pm we will return to our base camp, unpack and dry our gear and discuss the days learned skills and make a plan for future lessons or education.
Day trip Cost: $500 per person, $300 per person for 2 people, Larger groups contact us for group rates.