Whitewater rafting in West Virginia is some of the best in the world and I can't believe that I've only recently become aware of this. Whether you're a beginner or a pro, West Virginia offers a diverse selection of whitewater rafting experiences so there is something for everyone.
Not into whitewater rafting? Don't count yourself out. In addition to whitewater rafting, there are a variety of other awesome outdoor activities to enjoy in West Virginia. If you're a lover of nature, adventures out of the water, or beautiful scenery then this is the perfect travel destination for you too. Although I'd highly recommend considering rafting, even if you don't feel like it's for you, because it's a ton of fun and an activity that even the least experienced person can conquer and enjoy.
I recently visited this beautiful state for the first time with West Virginia Tourism and explored the Fayetteville area. Being from California I honestly didn't know too much about this part of the U.S. beforehand. After a trip full of adventurous activities, delicious food, and kind people, I'm super excited to share what I've uncovered so that more people can take advantage of everything that West Virginia has to offer.
Since whitewater rafting was one of the main events from my trip I want to really emphasize it and make it the focal point of this post. During my trip not only did I go whitewater rafting myself, but I also witnessed the national rafting championship. It was apparent from my first day in West Virginia that rafting is a huge part of the local culture in Fayetteville and the surrounding area. There was a lot of pride in the sport, whether people are involved competitively, as a hobby, or as a career. Feeling that sense of pride amongst the local community made it all the more fun and exciting for me to be able to experience it myself.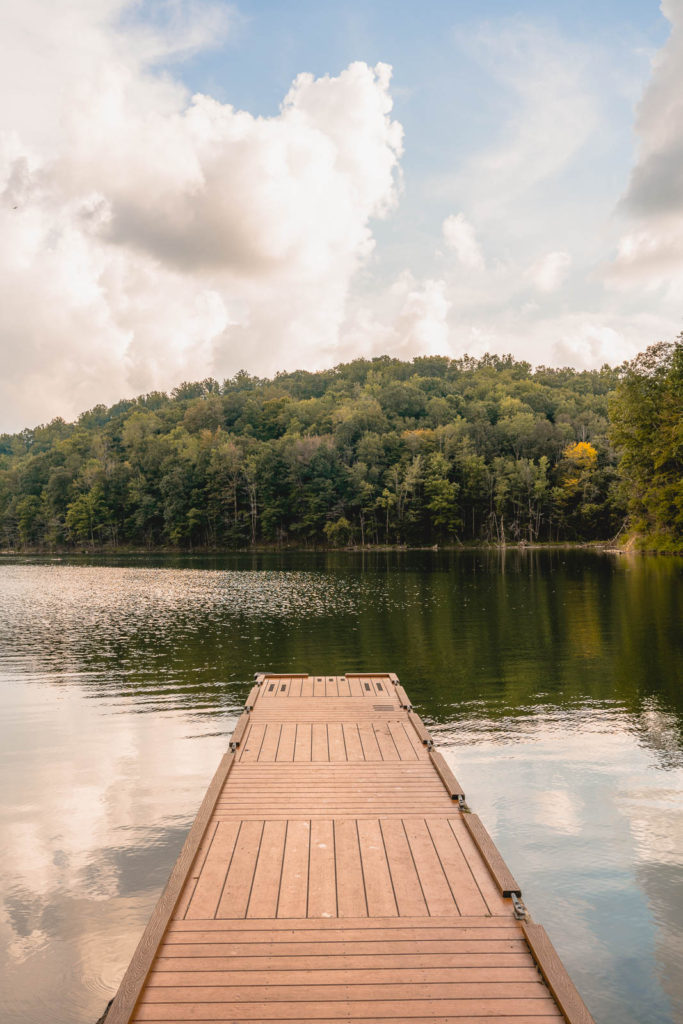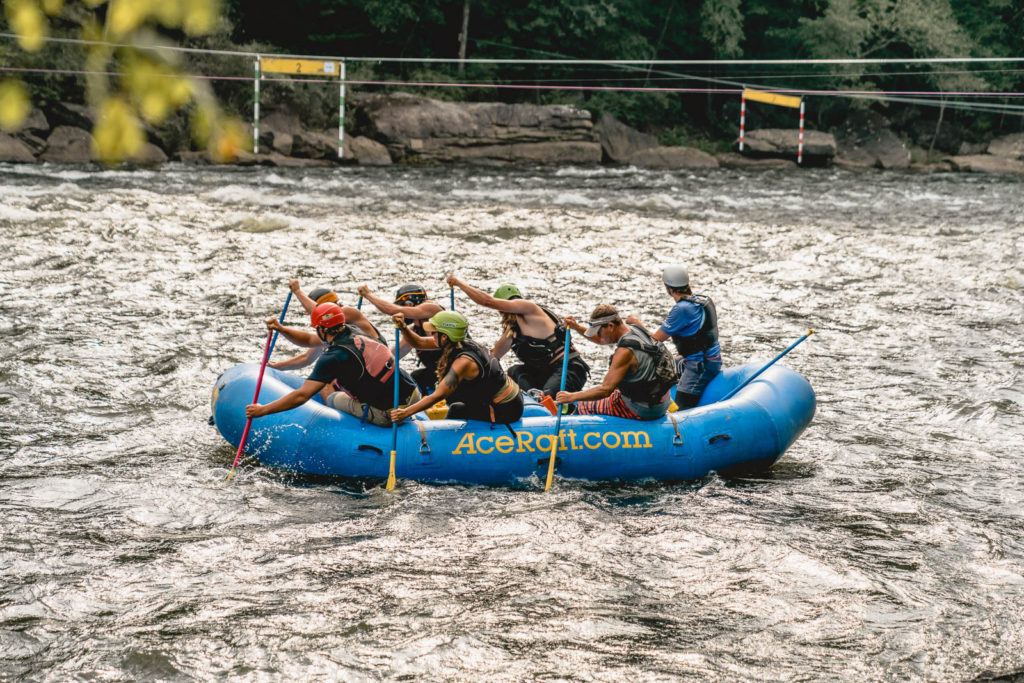 Getting to West Virginia
Since I live in California I traveled to West Virginia by plane. To visit the Fayetteville area it made the most sense to fly into Yeager Airport in Charleston, West Virginia's capital and largest city. The distance from Yeager Airport to Fayetteville is 58 miles, so the drive takes just over an hour.
If you're not traveling as far me then driving might be an option. One of the craziest facts I learned on this trip is that West Virginia is a 6-hour or less drive from 75% of the U.S. population. That really blows my mind! I don't know if it's because California is so large—I mean, it takes over 6 hours just to drive half of my state. So the fact that two-thirds of U.S. residents can drive to West Virginia in under six hours is insane, but really cool because that means it's a reasonable and realistic getaway for so many people.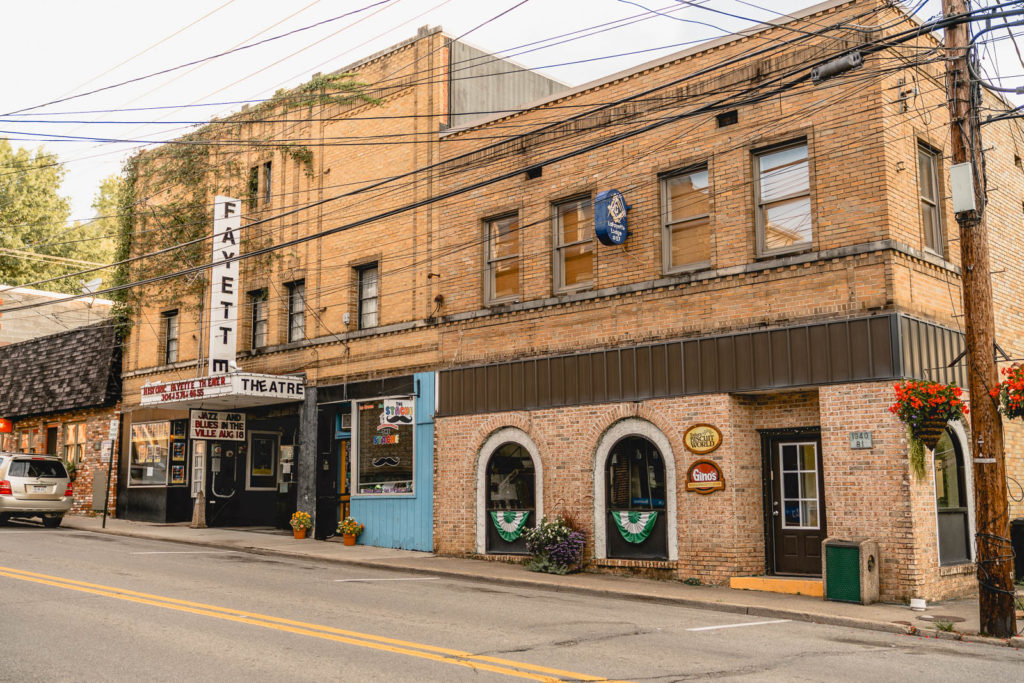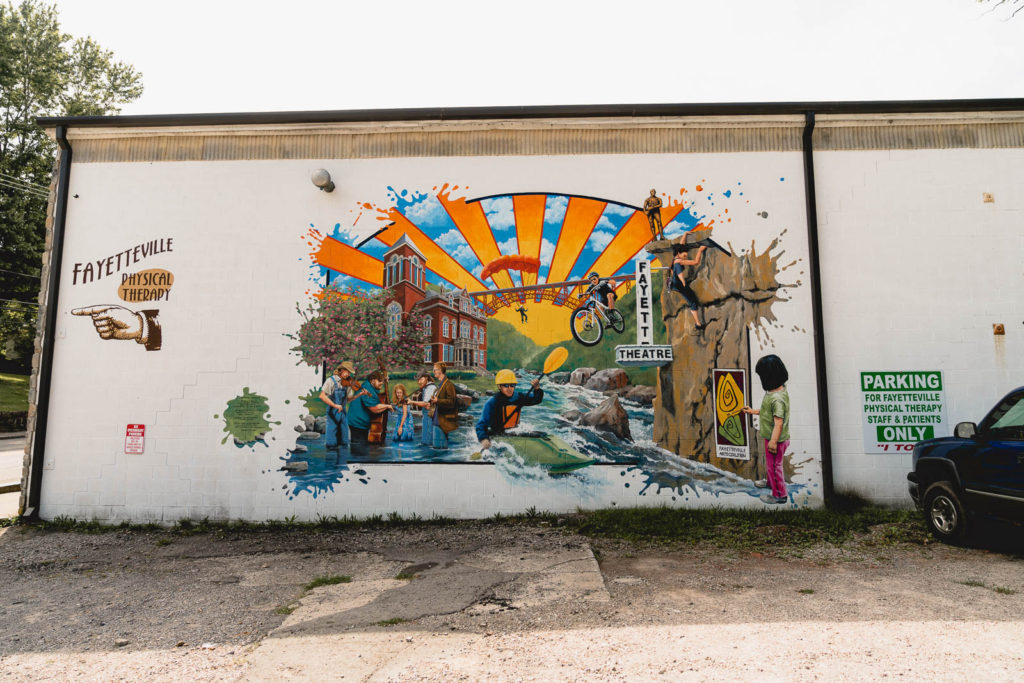 Adventure Resorts for Whitewater Rafting in West Virginia
The neat thing about planning an outdoor adventure or whitewater rafting trip in West Virginia is that there are properties called adventure resorts that offer everything you need. The term adventure resort is something that is relatively new to me and this was my first time staying at one. After a really positive and easy experience, I highly recommend staying at an adventure resort when you visit West Virginia, especially if you want to partake in outdoor activities like whitewater rafting.
Read more: River rafting guide jobs
The adventure resorts in the Fayetteville area of West Virginia all feature lodging in addition to offering a number of organized activities that can be booked directly with the property, making your entire itinerary and its coordination incredibly convenient. During my trip to West Virginia I was able to check out three separate adventure resorts and see what each has to offer. All three of these adventure resorts are awesome places to stay, but here's a little more information on each resort and you can decide which property might be best suited for you.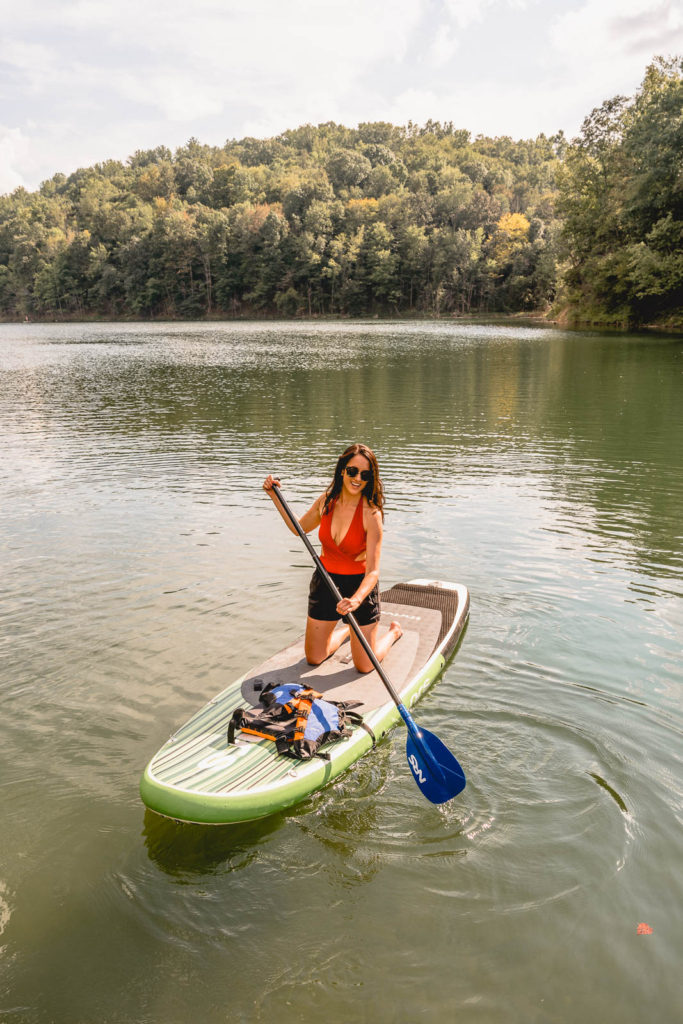 ACE Adventure Resort
Ace Adventure Resort is the property that I stayed at during my three-night trip to West Virginia. After entering the main parking lot where the resort check-in is located the first thing I noticed was the rad waterpark and lake centered in the middle of the property. Atop a lake sat a ton of obstacle course inflatables and a really cool waterslide. All of my childhood dreams came rushing back.
In addition to the dreamy waterpark that any child or adult will love, ACE Adventure Resort offers a variety of whitewater rafting trips for adults and kids. The whitewater rafting trip that I went on in West Virginia was organized by ACE Adventure Resort. My group and I did a half-day rafting trip in the Lower New River where the rapids range from class two to five. Most of us had little to no rafting experience and we all had a blast on this trip.
After long days of activity in the sun I was so happy to rest my head in the cutest little cabin at ACE Adventure Resort. My two-bedroom cabin had a bedroom downstairs along with a second loft-style bedroom upstairs. On the deck was an always-toasty hot tub to unwind in each evening with a view through the trees and over the lake below.
Not sure if you want to go whitewater rafting? That's ok, there's plenty else to do at ACE Adventure Resort. Some of the other adventure activities you can do in West Virginia at ACE Adventure Resort include scenic bike tours, zip-line canopy tours, kayak tours, hikes, fishing trips, and more!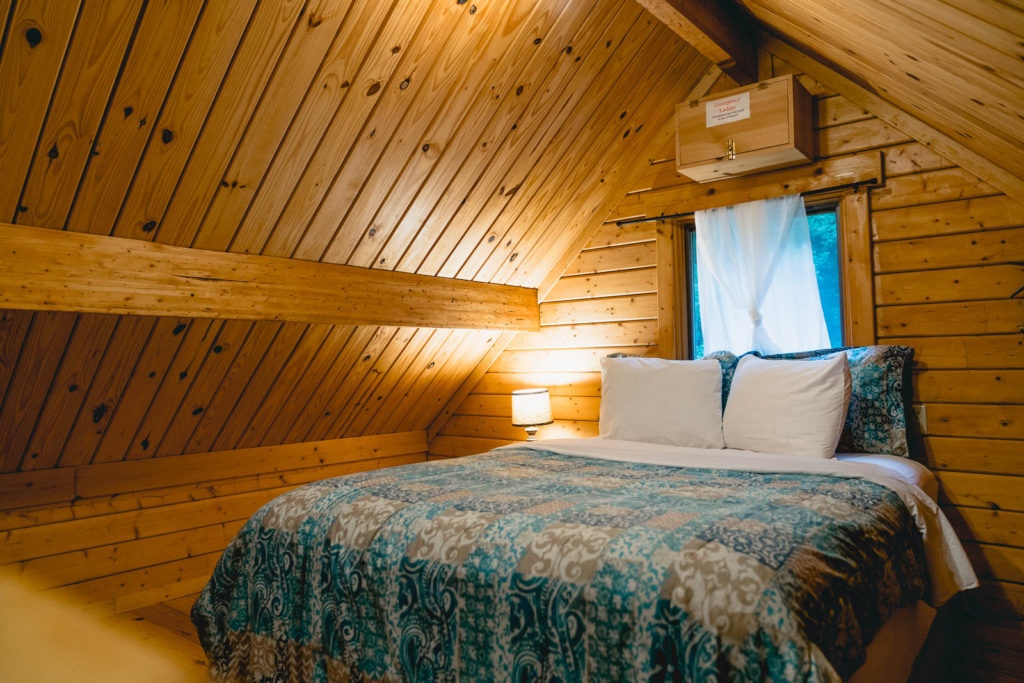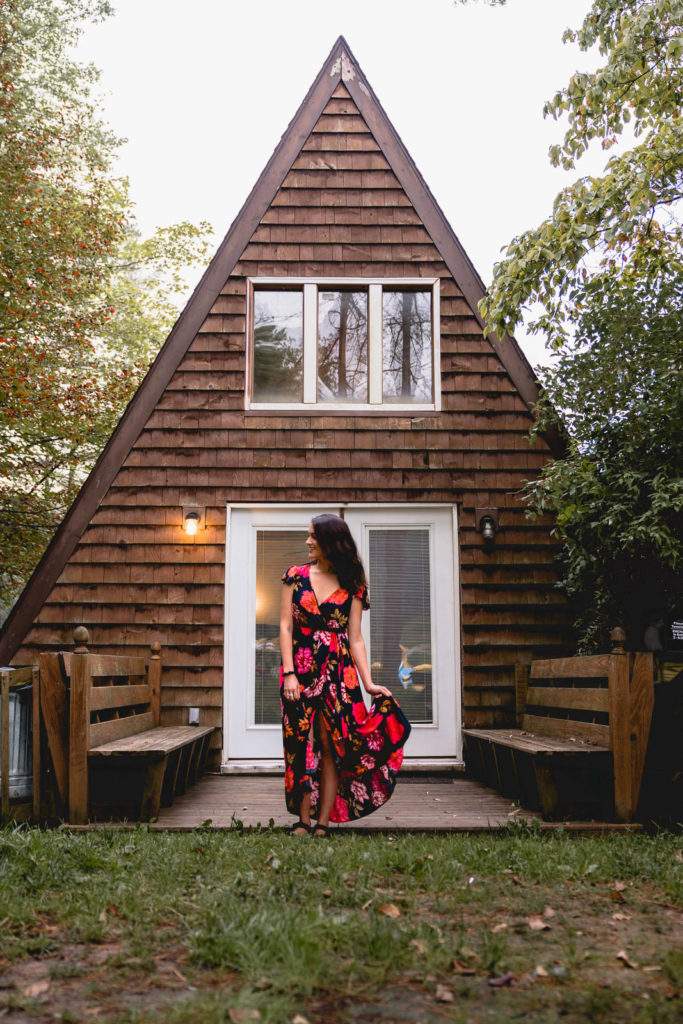 Adventures on the Gorge
Another excellent adventure resort in West Virginia is Adventures on the Gorge. While I didn't stay the night at this property I did get to spend a day here participating in some really fun outdoor activities with the awesome staff. My group and I started our day at Adventures on the Gorge by heading out for a two-hour stand-up paddle boarding (SUP) adventure at a nearby lake. The water is very calm and makes navigating on the stand-up paddle board a piece of cake, even if you're a first-timer. The scene surrounding the lake was stunning, it was such a beautiful place to spend the afternoon on the water.
After time on the water I was able to explore the property a bit and wow—it's gorgeous. The deck just past the pool offers amazing views over the gorge, an incredible spot to admire the sunset. The cabins at Adventures on the Gorge look so cozy and charming and come in a variety of sizes, some of which can sleep up to 12 guests. The resort also offers a wide range of whitewater rafting trips and other adventure activities like a bridge walk that crosses the underbelly of the New River Gorge Bridge or Moontrek, a nighttime aerial obstacle course.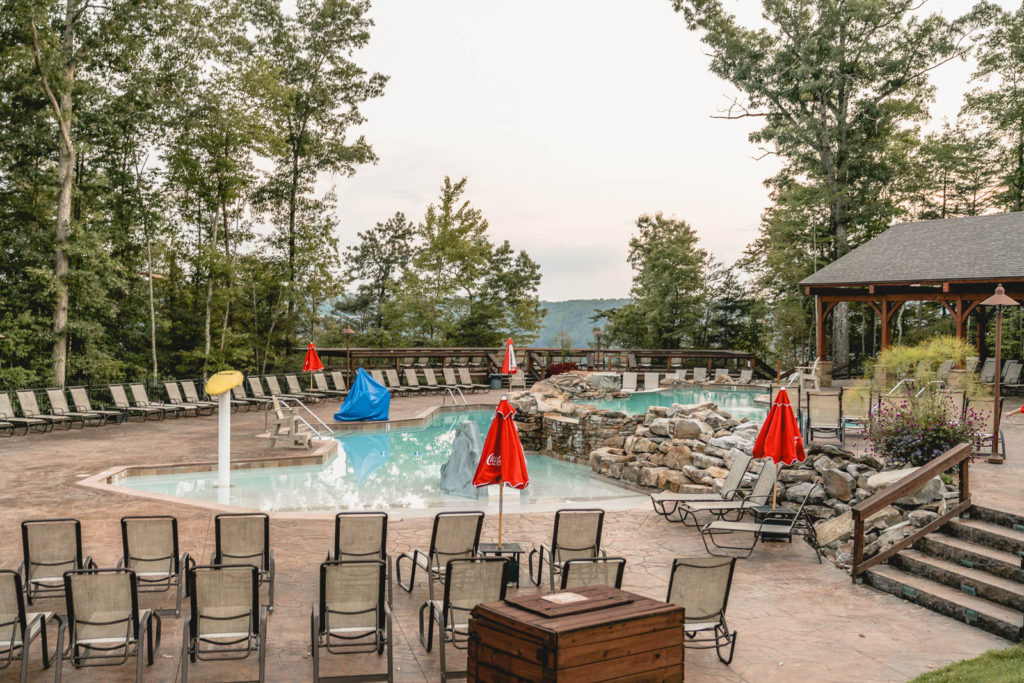 River Expeditions
Read more: Simpson rafter straps
The third adventure resort I had the privilege to spend time at during my trip to West Virginia is River Expeditions. I love how there is such a wide variety of lodging options here at River Expeditions. If you are traveling with a large group or a family, River Expeditions offers spacious, beautiful luxury cabins for your comfort. If your travel style is a bit more casual and rustic, you might love the Safari Tents (pictured below) or Rustic Cabins—both of which I found to be so charming and photogenic.
As you'd expect by their name, River Expeditions has a great collection of whitewater rafting adventures that await you. You can also partake in ATV tours, scenic floating trips, horseback riding, paintball, and much more. One more important note to add about River Expeditions—you must visit Red Dog River Saloon located on the resort property. Our group got caught in the middle of a big rain storm so we spent a few hours in the saloon waiting for it to pass and we had the best time! They serve food and have a full bar with incredible craft cocktails.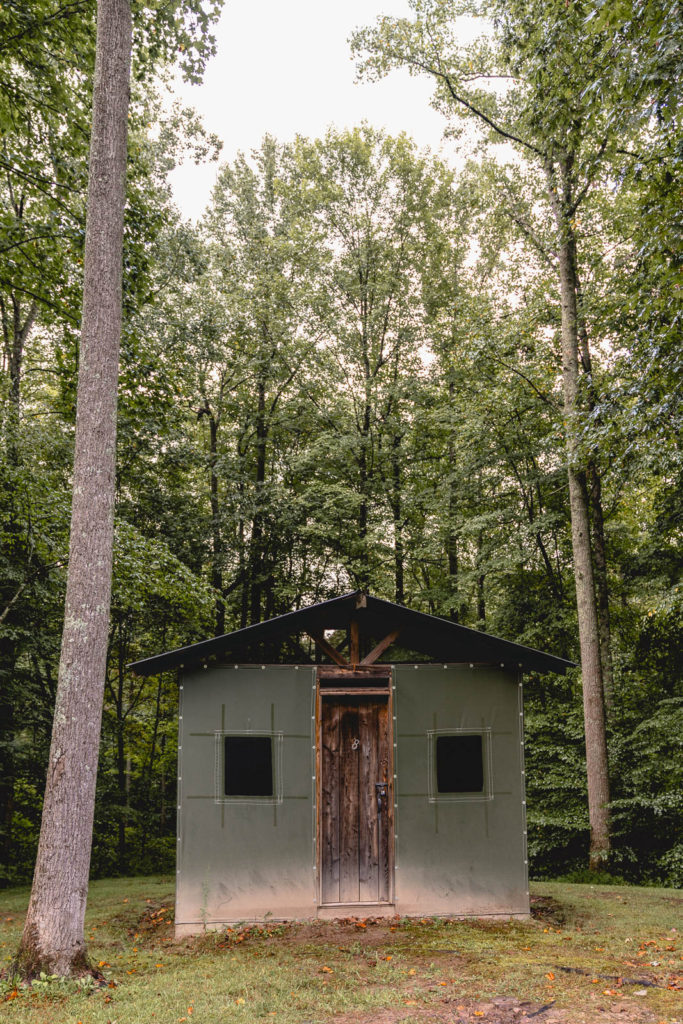 Where to Eat in Fayetteville, West Virginia (and in the surrounding area)
Pies & Pints
If you are looking for high quality pizza and an awesome beer selection, look no further than Pies & Pints. This local establishment started years ago in Fayetteville and is so popular there are now multiple locations spread throughout West Virginia and the neighboring states.
My group and I shared a variety of pizzas and salads. The heirloom tomato pizza and Greek salad were two items that were a crowd favorite. The nachos as an appetizer were also an excellent choice. Pies & Pints is a great place for a group dinner or celebration—I loved dining on their adorable back patio under the strands of lights.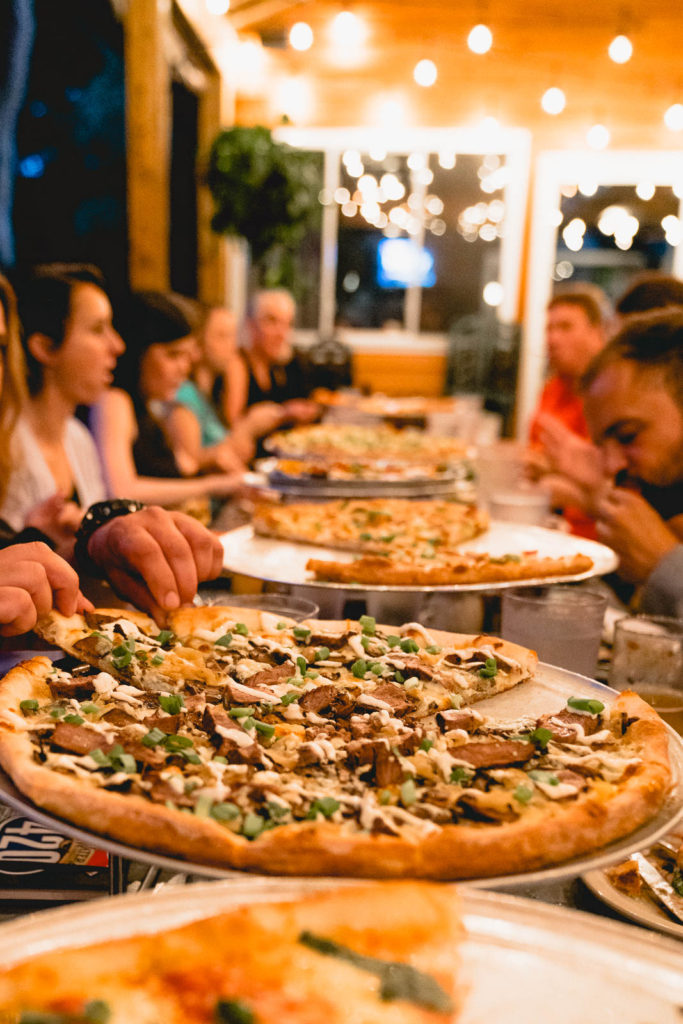 Secret Sandwich Society
This sandwich joint is out of this world and must-stop for anyone visiting town or passing through. The sandwiches, the pimento cheese fries, the pickles, the house-made chips—I'm honestly not sure which I enjoyed more. Secret Sandwich Society also serves burgers and salads.
The food is incredible and the theme of Secret Sandwich Society is so clever and fun. The sandwiches are all named after U.S. Presidents, the salads after First Ladies, and the burgers are named after the Secret Service names used for former Presidents. Fayetteville is extremely lucky to have this restaurant in town and I'm legitimately envious that it's located thousands of miles away from me.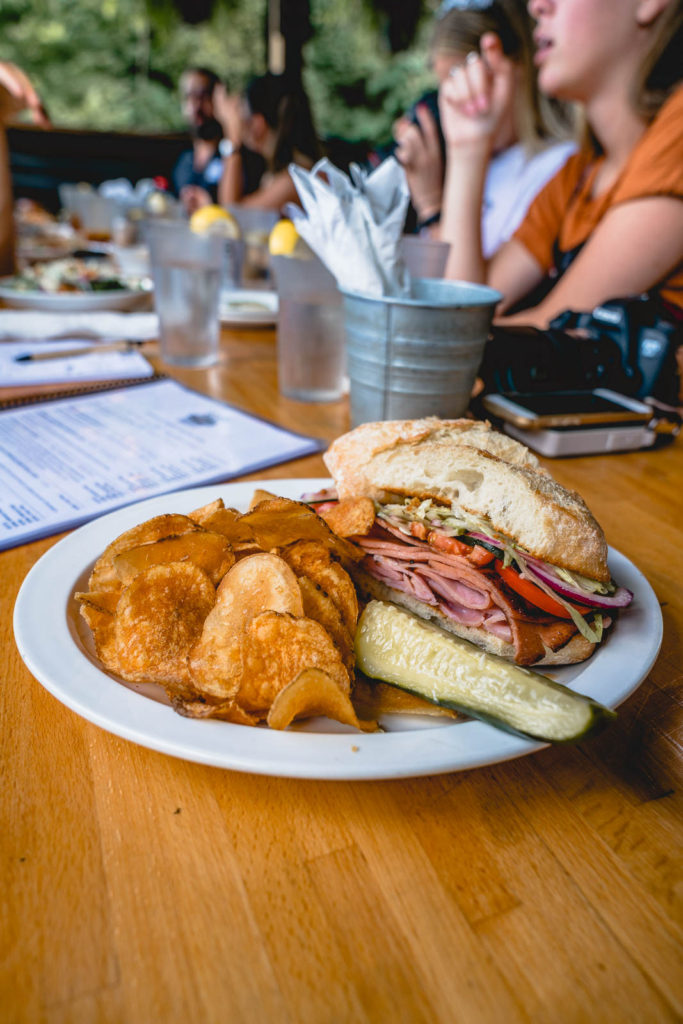 The Grove
If you run into a wait time at Secret Sandwich Society head upstairs to The Grove for a drink. The Grove is a funky bar decked out with the coolest antique furniture and vibrant artwork. You can also enjoy a game of ping pong or foosball with your drink. Check The Grove's schedule to see if you can catch some of their live music.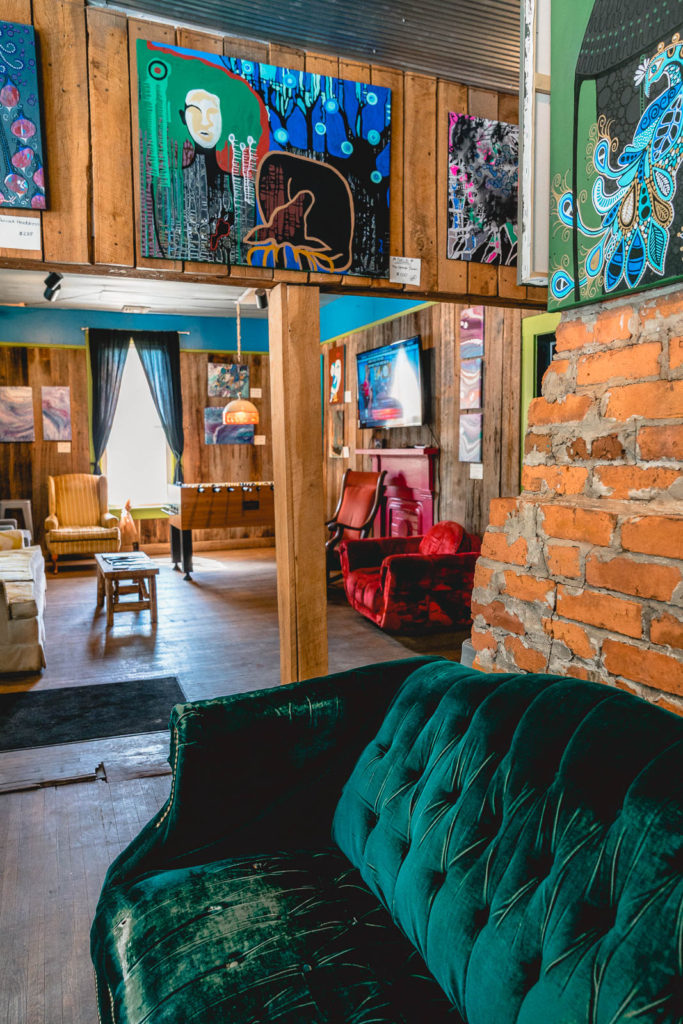 Cathedral Cafe
Read more: Santa fe water rafting
Housed in an old church Cathedral Cafe is a restaurant you do not want to miss when visiting Fayetteville. Breakfast here is incredible and the perfect way to start your day in West Virginia. The cafe has a menu for all three meals—breakfast, lunch, and dinner—but you can also order off of the menu from Raw & Juicy Juice Bar upstairs.
This repurposed space is artsy, fun, and relaxed and strives to incorporate local products, which I really love. Since we were here for breakfast I ordered the acai bowl from the juice bar and it was one of the best I've ever had. That statement means a lot because I really do eat acai bowls everywhere I go.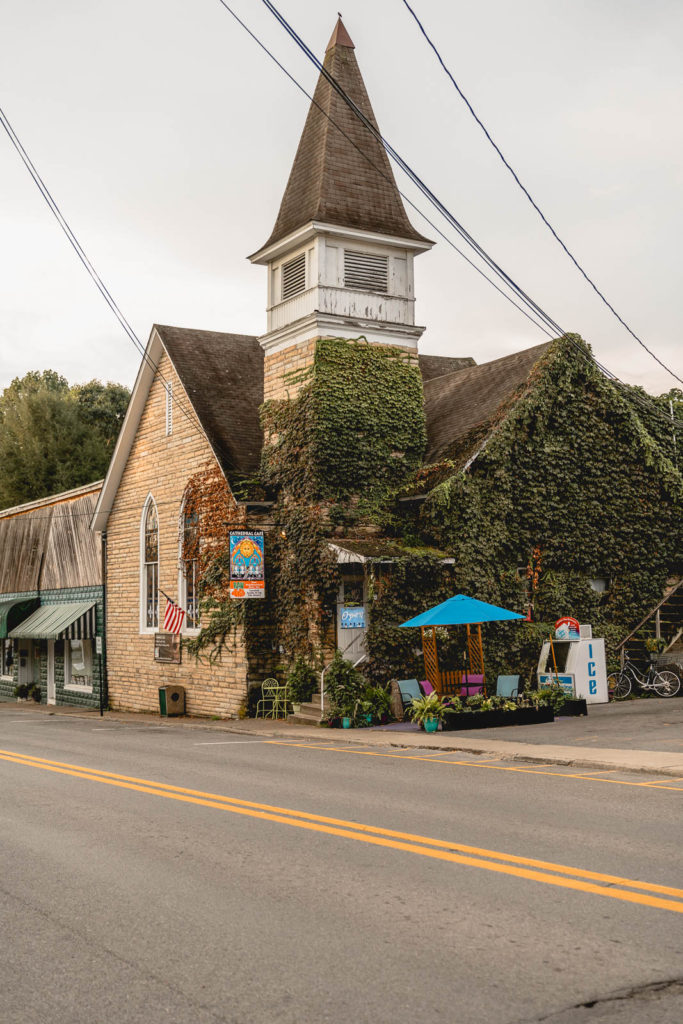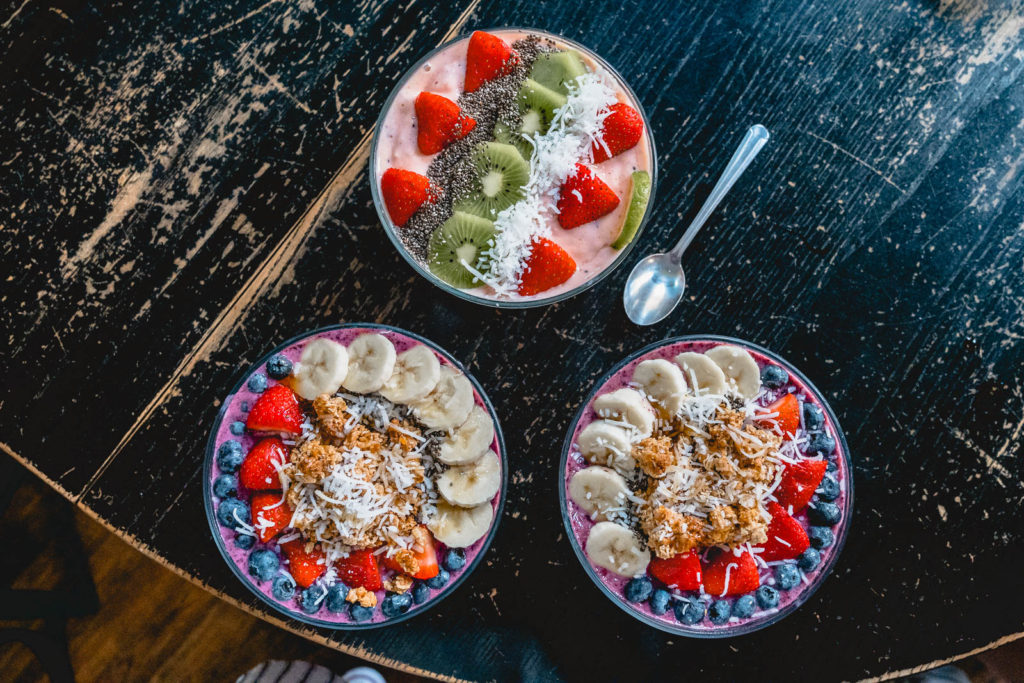 Smokey's Steakhouse
It's hard to talk about this restaurant without immediately acknowledging the stunning design and ambiance. Smokey's Steakhouse is located at Adventures on the Gorge, the adventure resort. And as if the beautiful wood interior and high ceilings weren't enough there is a magical view over the New River Gorge outside the restaurant from the deck. This space is a dream for a casual dinner or a magical wedding.
The physical setting along the New River Gorge is easy to obsess over but that's not to take away any credit from the food. Smokey's Steakhouse serves delicious steak, seafood, and more in a casual dining atmosphere where you can feel comfortable and enjoy your time with friends or family. The cocktails on the bar menu are worth a taste, too.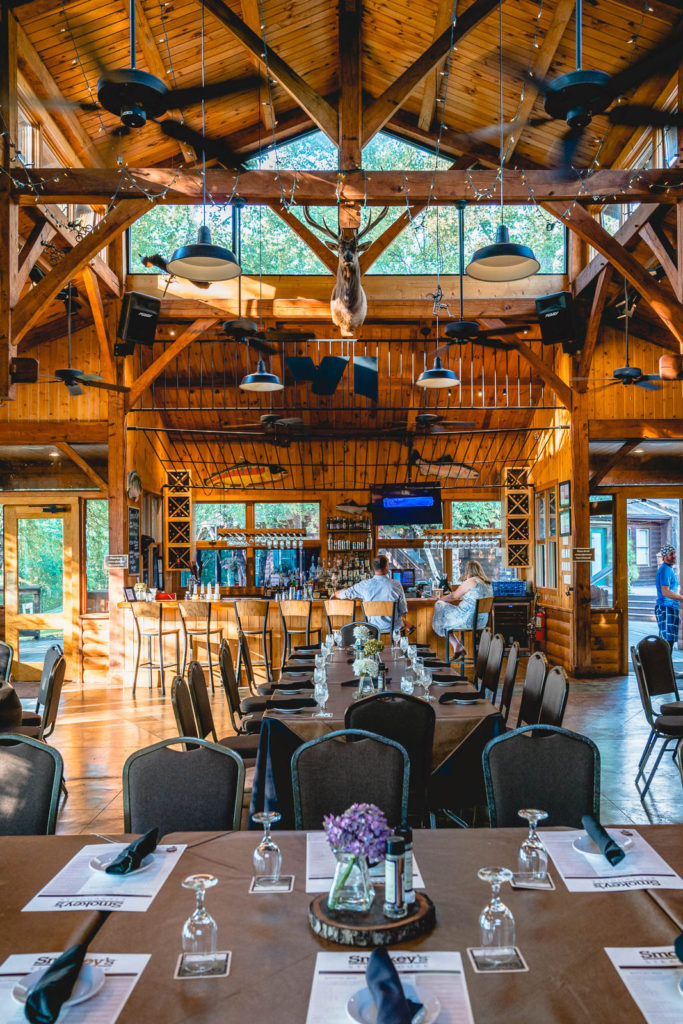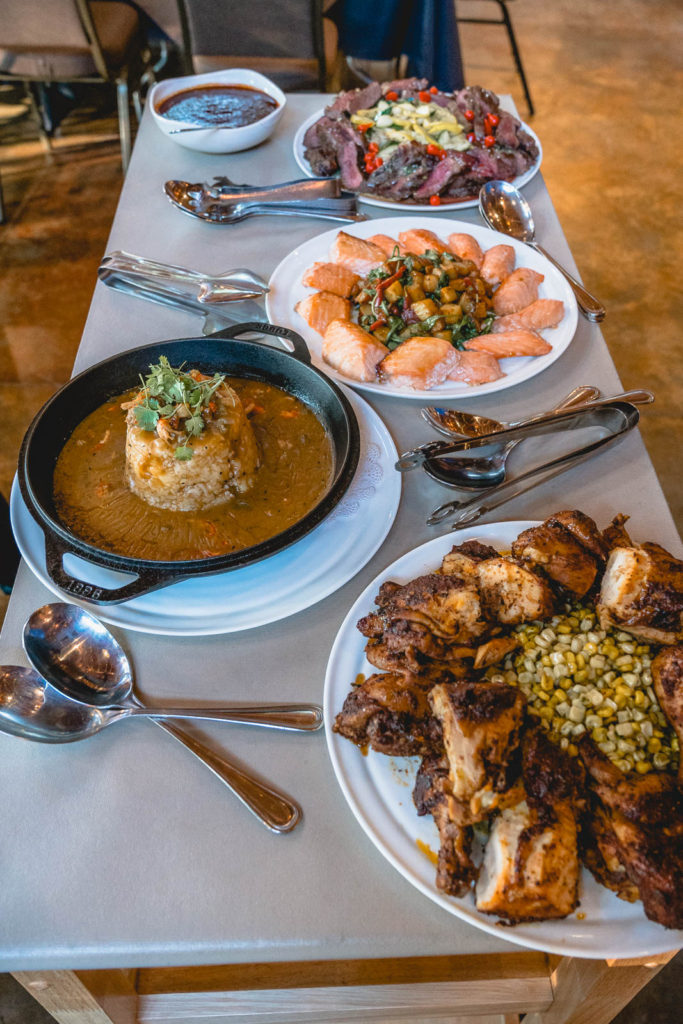 The Lost Paddle
Located onsite at ACE Adventure Resort The Lost Paddle has a tasty menu of burgers, pizzas, sandwiches, and more. One of the highlights of my dining experience is the delicious piece of cake in the photo below. If you are staying at ACE Adventure Resort, or even if you're staying elsewhere, be sure to enjoy a meal at The Lost Paddle. They serve local beer and have live music on Friday and Saturday nights during certain months of the year.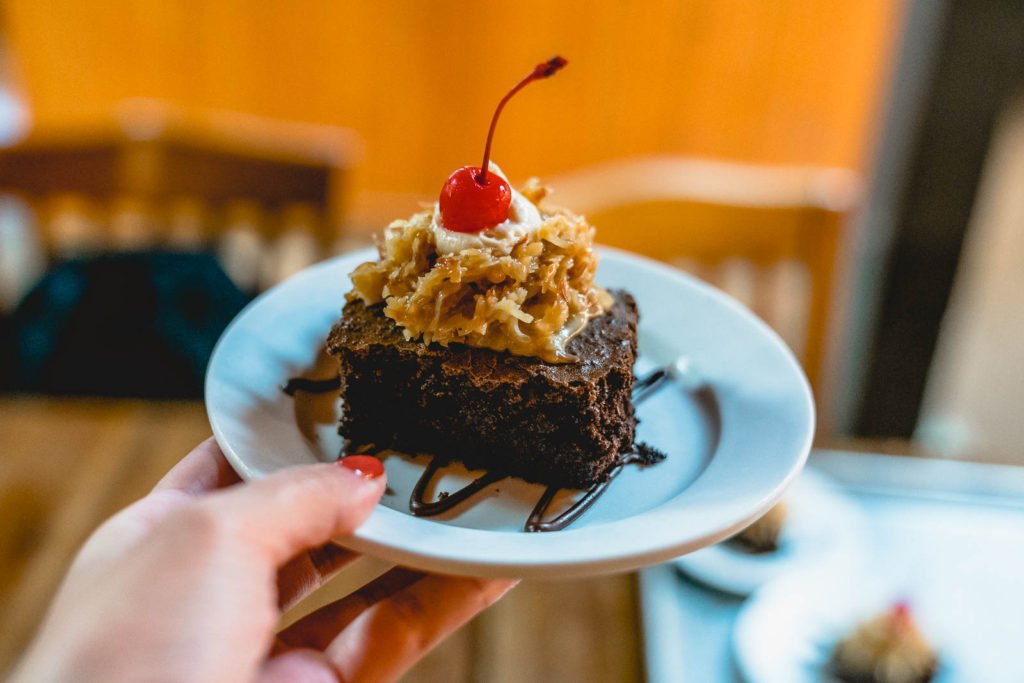 Travels and Treats was hosted as a guest of West Virginia Tourism. As always, all opinions and thoughts shared here are honest and my own.
Like it ? Share it !